Join us at the 33rd Annual National Workshop
The National Workshop will take place in-person at the Ottawa Conference and Event Centre,
located at 200 Coventry Road, Ottawa, ON K1K 4S3
NATIONAL WORKSHOP ORGANIZING COMMITTEE
Co-Chair

: 

Leslie Stewart

, Royal Canadian Mounted Police

Co-Chair: Krystal Maloney

, Indigenous Services Canada
 Committee Members 
Michael Rainville

, Royal Canadian Mounted Police

Nicole Hoskins

, Public Services and Procurement Canada

Bronwynn Guymer

, Department of National Defence 

Richard Quinn

, Department of National Defence

Josee Doucet

, GCSurplus, Public Services and Procurement Canada

Kelly Hartle,

CORCAN

Jennifer Legere, 

Public Services and Procurement Canada

Barbara Robertson

, Elections Canada

Janine Myers

, Royal Canadian Mounted Police, Nova Scotia

Jason Solomon

, Public Services and Procurement Canada

Mathieu Lemieux

, Public Safety Canada

Nadia Kelly

, Parks Canada

Natalia Kaliberda

, Event Planner, The Willow Group

Nisarg Toliya

, Event Coordinator, The Willow Group
Event Program
VIEW EVENT PRESENTATIONS
Note: The Presentations approved by the Speakers for publishing have been added below.
Cory.Bourke@gartner.com
).
Premier Partner
Thank you to our Premier Partner – Royal Canadian Mounted Police (RCMP)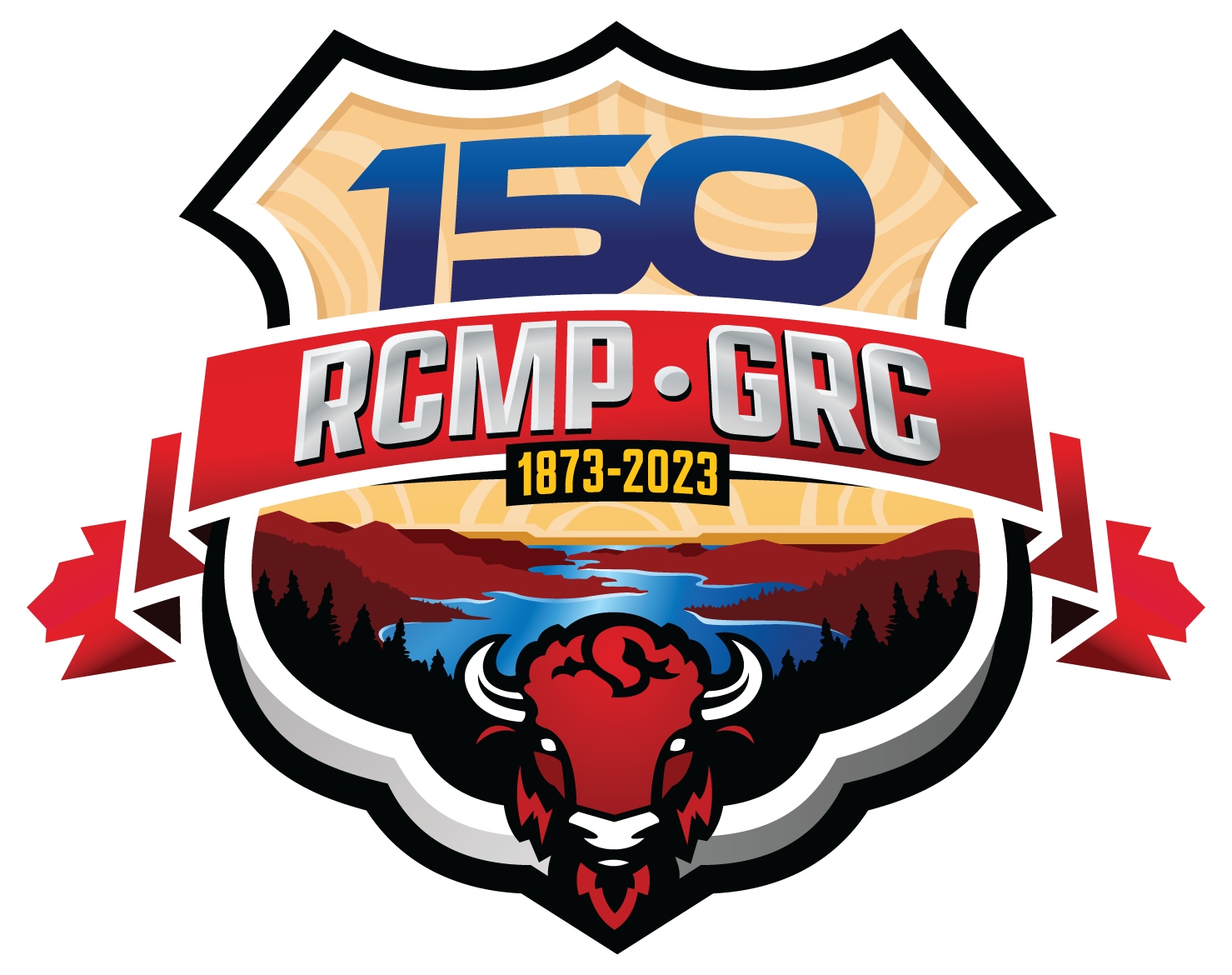 THANK YOU TO OUR PARTNERS
June 6, Keynote Speaker Partner David Chilton, Former "Dragon", CBC TV's Dragons' Den, Bestselling Author, The Wealthy Barber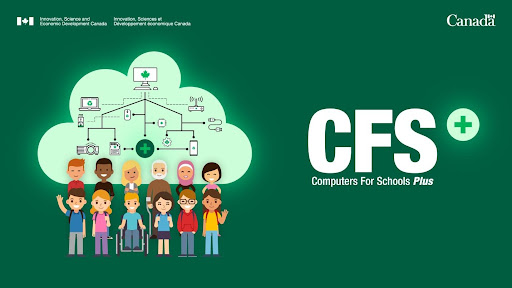 June 7, Keynote Speaker partner, Elia Saikaly – Social Entrepreneur | Award-Winning Filmmaker | Global Adventurer

June 8, Keynote Speaker Partner, Jill Hewlett, Brain Fitness Expert & Wellness Authority


Exhibitors: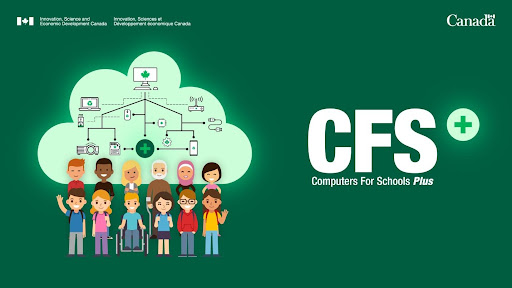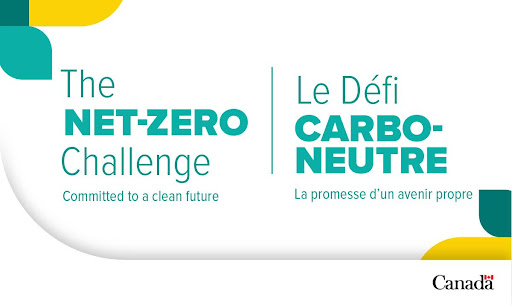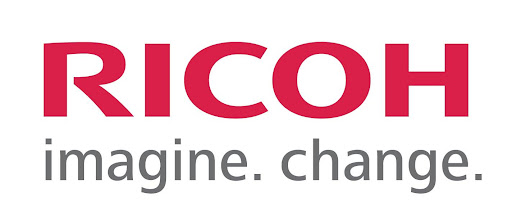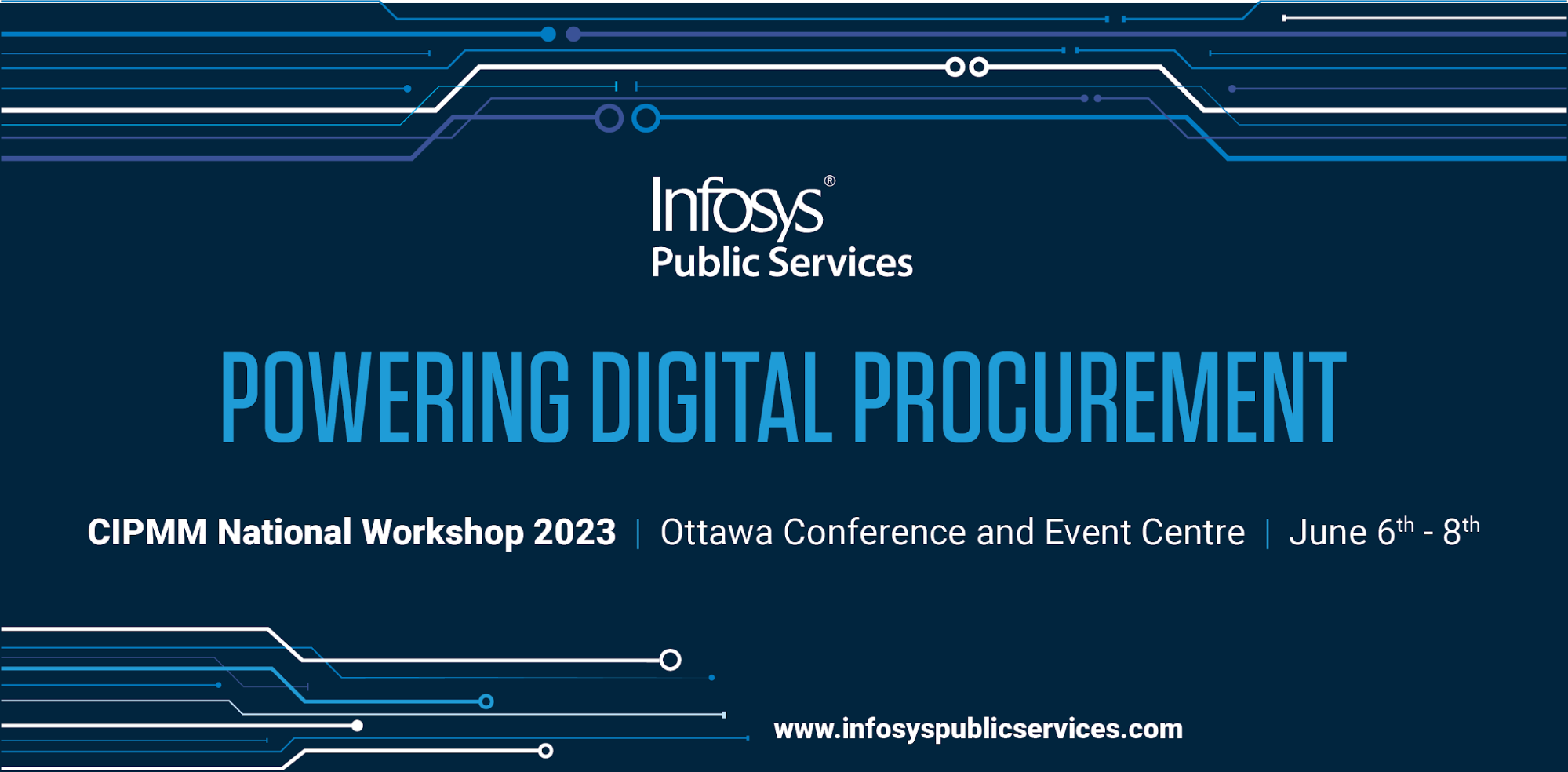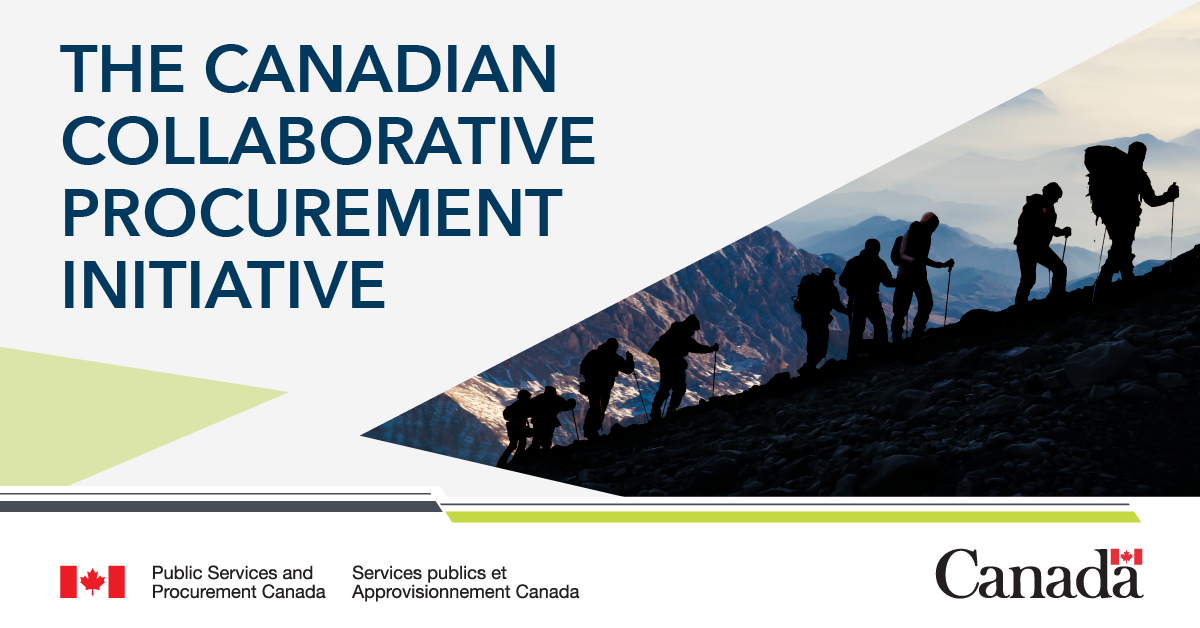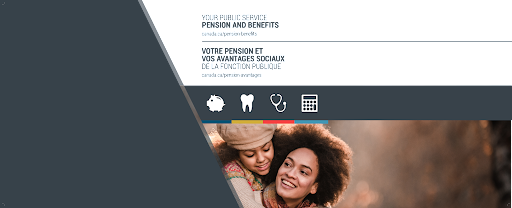 MASTER CLASSES – JUNE 8
10:00 am -12:30 pm and 1:30 pm -4:00 pm 
Master Classes are included with 3-Day Passes and Group Registration Passes. Note that a 2-Day Delegate Pass does not include Day 3 (June 8).
Please select ONE Master Class. Pending the spots availability, you have the right to change your selection by contacting us in advance at admin@cipmm-icagm.ca
Master class #1
Integrated Risk Management
MASTER CLASS DESCRIPTION:
Risk is something we face every day. Most of us intuitively apply risk management in our day-to-day work and often we do this at a subconscious level; however, sometimes risk management requires a little more consideration. Join us for our workshop and learn how to effectively navigate the ever-present challenges of risk in your everyday work. 
Risk is inherent in almost every human endeavour and so can and should be embraced rather than feared. Risk management, done well, enables us to make appropriate plans and contingencies to ensure we achieve what we set out to do. Risk management, done properly, provides a very useful toolset for thought in our normal everyday decision making. However, all too often, we over complicate risk management and misapply the concepts. 
Our workshop will present actionable insights and practical exercises to help you incorporate effective management of risk into your everyday work. And, during the workshop we will: 
Take a look at the 'human in the system' to understand how we as individuals perceive and deal with risk and how that impacts our management of risk. 

Consider risk itself. We all routinely use the word risk, but what exactly is it? By knowing how to recognize risk, we will ultimately make better decisions in the management of risk. 

Explore some of the fundamental concepts of risk management that are applicable to any risk management methodology and identify some of the common pitfalls that can easily be avoided. 
While we will not be focusing on any one particular risk model, you will leave the workshop equipped with tools and ideas (including workshop notes and cheat sheet) that you'll need to think more critically about the risk model is in use by your organization and integrate risk management into your daily work in a seamless and effective way.
INSTRUCTOR'S BIO: 
Graham Birkenhead
Graham is a business excellence focused senior manager and internal consultant with an engineering background. A former officer in the Royal Air Force, he is a creative thinker and dynamic innovator with considerable experience in leading and managing teams, especially in an environment of rapid change.
He has a passion for teaching, educating and sharing knowledge and understanding. Graham has lectured at Masters level, and led numerous workshops and training events on diverse subjects such as leadership, networking, lean thinking, and knowledge management. He has a broad range of consultancy skills, from analysis to implementation, with emphasis on applying lean and systems thinking to logistics and business processes.
Master class #2
Powerful Negotiation Skills
MASTER CLASS DESCRIPTION:
We use negotiating techniques in our everyday lives, sometimes without realizing it. In our professional lives, however, negotiating is a necessary and versatile skill. The ability to negotiate appropriately can be your edge in achieving success. Whether you're dealing with colleagues, employees, senior management, prospects, clients or suppliers, you will achieve your goals more often by using powerful, appropriate and effective negotiating strategies and techniques.
You will learn how to improve your negotiating skills with a clearer understanding of highly effective communication techniques. You will better understand the ins and outs of negotiation, and develop effective strategies, tactics and counter-measures for manipulative opponents. The workshop uses experiential methods allowing you apply what you have learned and practice your new skills in a variety of methodologies. These include role plays, case studies, personal skill analysis questionnaires, games and trainer-led discussions.
INSTRUCTOR'S BIO: 
Dave Jones
David is a dynamic consultant and instructor with extensive training, facilitation, keynote speaking, and coaching experience obtained by providing services for a diverse client base in North America and Europe. He is a strong experiential learning program designer who is certified in needs analysis and program evaluation methodologies. Participants in his workshops appreciate his empathy, humour, flexibility and energy. His clients report that he gets results: the sessions he designs, facilitates and manages on their behalf are positive, inspiring experiences that stimulate desired changes and outputs.
Master class #3
Strategies for Obtaining Contract Performance
NOTE: This class is open to the Federal Government employees only. Government ID must be presented at the door.
MASTER CLASS DESCRIPTION: 
"Cookiegate": A Story of Procurement: A bilingual interactive exercise conducted by the Department of Justice, Centre of Expertise in Procurement Law (COEPL).

Strategies for obtaining contract performance: Terminating a contract for default is the "nuclear" option. Rather than relying on the right to terminate as an incentive for contractor performance, how can we draft contracts with built-in incentives – both positive and negative – for performance? And how can we administer those contracts in a way that is most likely to result in satisfactory performance?
How to plan and create the right scope for your contract: Changes to the scope of a contract during its administration can lead to a successful complaint to the Canadian International Trade Tribunal. How do we create a forward-looking contract that provides the type of flexibility that your client needs for the duration of the contract period?
INSTRUCTOR'S BIO: 
Elinor Hart, General Counsel, the Justice Canada Centre of Expertise in Procurement Law (COEPL)
Elinor Hart is a General Counsel with the Justice Canada Centre of Expertise in Procurement Law. She was called to the Bar of British Columbia in 1997 and to the Law Society of Upper Canada in 2001. She holds degrees in history (Queen's University) and law (University of Victoria). Elinor was in private practice in Vancouver, BC before she joined the Department of Justice in 2001.
Master class #4
How to Divest: The What, The Why and The How
MASTER CLASS DESCRIPTION:
Federal departments, agencies, and Crown corporations have a regular stream of surplus materiel that must be divested. It's an inevitable result of the asset lifecycle as goods wear out, break, become obsolete, or are replaced. This course provides the materiel management community—beginners and experienced practitioners—with concrete strategies and tools for divesting assets at the end of their lifecycle. What is the Government of Canada's policy on divestment? What tools are available? What's the best way to develop a divestment strategy and plan? Course participants will broaden their understanding of the federal divestment framework while learning how to use online tools like GCSci, GCsurplus.ca, GCTransfer, and GCDonate. Participants will leave better prepared to plan, assess, and execute divestment projects strategically in a manner that supports government objectives and environmental goals. Participants will earn a certificate of attendance.
INSTRUCTOR'S BIOGRAPHY: 
Josee Doucet, Senior Director, GCSurplus, Public Services and Procurement Canada
Josée Doucet joined the public service in 2009 following a career in the Canadian Armed Forces. She worked within the Department of National Defence as a Senior Policy Analyst and advisor in the area of Materiel Management and as a Senior Procurement Authority responsible for the management of a variety of contracts including Optimized Weapon System Management, Repair and Overhaul and Foreign Military Sales. Josee joined Public Services and Procurement Canada in 2014 as the GCMil Manager responsible for the divestment of controlled goods and specialized assets. Josée has been in leadership roles throughout her career and took on the role of Senior Director in March 2020.
Dave Gosselin, GCSurplus
Dave Gosselin joined the Canadian Armed Forces in January 1997 as Supply Technician (now called Material Management Technician). He had the pleasure of serving with the Royal Canadian Navy, the Canadian Army, the Royal Canadian Air Force and the Special Forces. He also deployed on many occasions overseas. His last position before his retirement was as the 25 Canadian Forces Supply Depot Sergeant-Major in January 2022. He joined the Public Service at the same time and has been working with GC Surplus as Team Leader for Quebec region since May 2022.
Michael Tsoukanas, Operations Team Leader / GCSurplus / Receiver General and Pension Branch, Public Services and Procurement Canada
Michael has been working in both the procurement and materiel management fields within the Government of Canada for 13+ years.  Since 2015, Michael has focused on the Materiel Management function and held roles at Statistics Canada as Asset Manager and Team Lead – Materiel and Data Management.  He has also held the role of Sales Supervisor at GCSurplus and has been in the role of Team Lead of Warehouse Operations at the GCSurplus NCR warehouse since July of 2021.
Master class #5
Materiel Forecasting and Planning: The What, The Why and The How
MASTER CLASS DESCRIPTION:
Materiel Forecasting and planning (MF&P) is one of the key enabling functions to achieve good procurement and materiel management.  MF&P helps you get the right materiel, in the right place, in the right quantity and in the right condition.  
This master class will focus on Materiel Forecasting and Planning: What is it, Why it's important and most importantly How to do it.  Each department has unique requirements and in this class, we will discuss factors for departments to consider when they are enabling their MF&P processes.  We will work through Materiel Forecasting and Planning in four key steps: Aggregate, Mitigate, Plan and Execute. 
INSTRUCTORS' BIOGRAPHIES: 
Bronwynn Guymer, Section Head, SMPP 7, Materiel Policy and
Procedures, Department of National Defense
Bronwynn Guymer, a 28-year veteran of the Canadian Armed Forces, is currently the Senior Policy Analyst for Materiel Management in DND and the CAF. She has extensive Materiel Management experience from operational front-line units up to corporate oversight and coordination. She has completed the Certified Supply Chain Transformation Architect Training, is certified in Supply Chain Operations Reference Model and has led multiple change initiatives within DND.
Richard Quinn, Strategic Supply Chain Advisor, Department of National Defence
Richard Quinn is a former senior military logistician with over 30 years of experience. As a Logistics Officer he has acquired all-embracing knowledge and experience in supply chain management which includes the acquisition, movement, accounting, storage and disposal of goods, business planning, performance measurement and budget management. He is well versed in the art of networking with departmental managers and executives to implement business objectives. He is an accomplished briefer and instructor. His various employment assignments have provided him with extensive experience in offering advice to senior officials and resolving complex and sensitive issues, either personal or business-related and has often served as the Subject Matter Expert in various fields of study such as Logistics Planning and Support, Change Management, Performance Management and Ethics.
Master class #6
Conducting Successful Evaluations 
MASTER CLASS DESCRIPTION:
The evaluation phase is critical to the success of any procurement. Your team has worked hard to produce the bid documents and the bidders have submitted their responses – how you lead a team of evaluators and moderators to conduct the evaluation phase will make the difference between a successful or unsuccessful outcome.
This course provides practical, implementable, and clear advice to evaluation managers preparing to assess bids. With content drawn from 20+ years of experience supporting bid assessments globally, it offers best practice guidance to support a successful evaluation.
In this interactive session, complete with small group and practical exercises, you will:
Understand the requirements of public procurement that affect evaluation.
Understand how to communication fully and effectively with bidders.
Explore what Fairness, Openness, and Transparency mean in the context of conducting a successful evaluation.
Understand different consensus techniques – and practice the most effective ones.
Learn how to write strong and consistent rationale, ensuring your evaluation avoids bias and mitigates the risk of a successful challenge.
Learn what to include in a bid evaluation plan to make for an efficient process.
You will develop your skills to expertly evaluate your next complex procurement and select your winning bid with confidence.
Instructor's Biographies
Drew Schlosser, Deputy Professional Services Director, Commerce Decisions Canada
Drew is a 23-year veteran of the Royal Canadian Navy, where he was involved in the procurement of a number of strategic projects, including the Canadian Surface Combatant. Since joining Commerce Decisions in 2019, Drew has provided thought leadership and expert advice to several multi-billion-dollar DND projects as well as training and evaluation design support to smaller projects in Defence, PSPC, and Crown Corporations. As Deputy Professional Services Director, he is responsible for leading Service Delivery across our global hubs in Ottawa, Canberra Australia, and Oxfordshire UK.
Danielle Moore, Senior Procurement Consultant, Commerce Decisions Canada
Danielle Moore is a Senior Procurement Consultant who resides in Stittsville, ON.  She came to Commerce Decisions after a 31-year career with the Royal Canadian Navy where she started on the West Coast serving on the HMCS Ottawa frigate and HMCS Algonquin destroyer.  She served in Portsmouth, UK as a Trials officer for new communication, navigation, and command and control systems.  And has spent the last 12 years working in Gatineau as the project manager for several key in-service support projects.  She oversaw teams progressing high value replacement and acquisition projects on both the marine and weapon system side of the house and served as the Supportability lead on the Canadian Surface Combatant project, one of the Canadian Navy's most complex procurements to date.
The CIPMM room block at the hotel is Sold Out! Contact the hotels directly to inquire about availability and rates.  Onsite hotels are:
KEYNOTE SPEAKERS
JUNE 6 - David Chilton - Former "Dragon", CBC TV's Dragons' Den | Bestselling Author, The Wealthy Barber
Keynote Topic: A Truly Unique Perspective
Keynote Description:
"A Truly Unique Perspective" is quickly becoming bestselling author, entrepreneur, financial guru, and former "dragon" David Chilton's most sought-after presentation. As someone who has experienced both success and failure, Chilton humorously illustrates how a healthy perspective can lead to positive results, despite what life throws at you, using examples from both his professional and private life, including "behind the scenes" stories from Dragons' Den.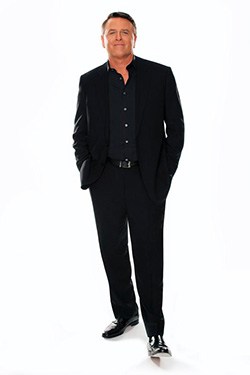 JUNE 6
David Chilton – Former "Dragon", CBC TV's Dragons' Den | Bestselling Author, The Wealthy Barber
Whether it's helping millions of Canadians achieve personal financial success or investing in low-fat cookbooks, David Chilton has always had a knack for recognizing great ventures, a skill he proudly leveraged as a "dragon" on CBC television's #1 hit show, Dragons' Den. Called "charming, unpretentious, and funny," by The Chicago Sun-Times, Chilton puts his business expertise and life experience to work in his informative and inspiring talks.
Chilton began his career by self-publishing his book The Wealthy Barber in 1989. It was written in 26 months and was specifically targeted toward those with little investment experience, in order to help them develop positive personal-finance habits. The book has become one of the most popular Canadian books of all time, with two million copies sold since its release.
Chilton's second book, also self-published, is The Wealthy Barber Returns, and is yet another runaway Canadian bestseller. He is also the publisher of the bestselling cookbooks Looneyspoons; Crazy Plates; and Eat, Shrink & Be Merry! (working with authors Janet and Greta Podleski).
An economics graduate from Wilfrid Laurier University, Chilton won the award for the highest mark in the country on the Canadian Securities Course. He is also a frequent guest on national television and radio shows.
JUNE 7 - Elia Saikaly - Social Entrepreneur | Award-Winning Filmmaker | Global Adventurer
Keynote topic: Discovering Our Life Purpose
Keynote description:
Elia Saikaly tells an incredible story of challenge, courage, compassion, and taking huge risks in life in order to achieve one's higher purpose. His underlying messages encourage awareness of the challenges and adversities we face, and help inspire an understanding of how they lead us to become who we were born to be. Saikaly's story takes his audience on an emotional, unforgettable, and inspiring journey. From growing up as a "punk-rock" rebel, out of school and living on the streets, to breaking a world record at the young age of 17 through goal setting techniques and visualization. He tells the extraordinary tale about how he went from the lowest point in his life, to soaring high above the clouds on the highest point on Earth, Mount Everest, to honour the death of his mentor, who died during an Everest climb. Saikaly, at that time, had never even slept in a tent!
Saikaly delivers a jaw-dropping multimedia presentation that transports us into the world above 8000 metres, commonly referred to as the "Death Zone". Using props, HD video, and compelling soundtracks, Saikaly literally brings Everest to life. He introduces audiences to the most remote environments filled with incredible life stories, and shares lessons of success and failure during his adventure to the top. Fitness, wellness, goal setting, teamwork, courage, calculated risks, resilience, believing in oneself, and the incredible rewards that come along with giving back to society are all explored through this rich presentation.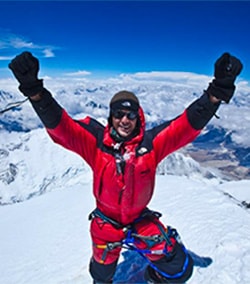 JUNE 7
Elia Saikaly – Social Entrepreneur | Award-Winning Filmmaker | Global Adventurer
Elia Saikaly is an award-winning adventure filmmaker and high-altitude mountaineer. His global adventures inspire others to find their most meaningful life and spark positive change. Having reached the summit of Mount Everest four times (a Canadian record), scaled the world's second tallest peak, and completed over 18 high-altitude expeditions, Saikaly has proven he has the determination, stamina, skill, resourcefulness, and vision required to meet the greatest of challenges. Through his extraordinary keynotes, he shows audiences how to find the courage and strength to live their dreams, embrace the unknown, and make a difference.
On May 22, 2013, Saikaly stood on top of the world for the second time. Not only did he climb to the summit of Mount Everest, he shot a reality television series, Everest: On the Top, which garnered him a CINE Golden Eagle Award. Saikaly and his team have also won a Canadian Screen Award for Best Sports Program for Home and Really Far Away in 2015, Aaron Sanchez: Limitless in 2018, and for Anything is Possible in 2021, Saikaly also co-created and co-starred in a television series and branded content campaign with Discovery Canada entitled, Unclimbed: Reaching the Summit.
In 2014, 2015, and 2019, Saikaly survived the two deadliest seasons on Mount Everest, which claimed the lives of over 40 climbers. He broke his back in a paragliding accident while piloting solo in Nepal and, against all odds, recovered after dragging himself off of a roof. Resilience, perseverance, post traumatic stress, and the power of the human spirit are but some of the themes explored though Saikaly's experiences and presentations.
The adventurer, who speaks both English and French, spends much of his time working in partnership with charities, such as The Sir Edmund Hillary Foundation of Canada, Moving Mountains Trust, Under the Same Sun, Nepal School Projects, and Child Haven International. His work and imagery have been featured on National Geographic, Discovery, ESPN, HBO, PBS, BBC, and many other prominent media outlets.
Saikaly is currently working on two documentaries, one that shares the story of the disastrous season on Mount Everest in 2019, and the other on the disappearance of teammates John Snorri, Ali Sadpara, and Chilean climber JP Mohr on K2.
JUNE 8 – Jill Hewlett BRAIN FITNESS Expert Wellness Authority
Keynote Topic: Change Your Brain; Change Your Results! Stress Resilience and Change Management
Keynote Description:
The only thing constant in life is change. Add to this, the fact that daily life stressors are not going to vanish anytime soon. How can a person cope, let alone thrive? It's possible; YOU CAN outsmart common workplace and daily life challenges by creating your Fit Brain!
Jill will provide practical neuroscience insights and show you how Brain Fitness strategies can complement and remedy our fast-paced lives and support us all in managing change more effectively.
You will be better equipped to recognize signs of stress and initiate simple, quick, and effective tools to increase your energy levels and shift into connection and balance to overcome procrastination, fine-tune your leadership skills, boost your confidence, and put yourself 'in the zone' of optimal performance to thrive in all situations.
Brain Fitness grew out of the study of neuropsychology and neuroscience and is the act of building, maintaining, and training your cognitive abilities. This includes the actions, attitudes, and strategies to cultivate mental, physical, emotional, and functional health.
Get ready to create your Fit Brain & Fit Life!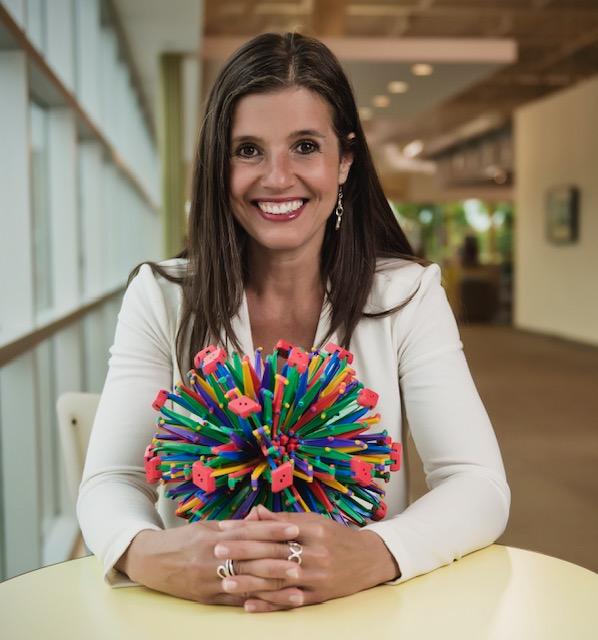 JUNE 8
Jill Hewlett
Brain Fitness Expert & Wellness Authority

BRAIN FITNESS Change your Brain, Change your Results
Brain Fitness grew out of the study of neuropsychology and neuroscience and is the act of building, maintaining, and training your cognitive abilities. This includes the actions, attitudes, and strategies to cultivate mental, physical, emotional, and functional health.
Jill Hewlett Brain Fitness Keynotes & Training Programs www.jillhewlett.com About your Presenter Jill Hewlett is a nationally recognized speaker, author, Brain Fitness Expert & Wellness Authority. Combining user-friendly neuroscience and inspired common sense strategies, Jill draws out the natural leadership, resources and resilience in individuals and organizations to support them in achieving greater levels of productivity, wellness, and success. You will be equipped with the information, motivation and tools, to proactively build your Fit Brain & Fit Life!


JUNE 7 – CIPMM PARTY!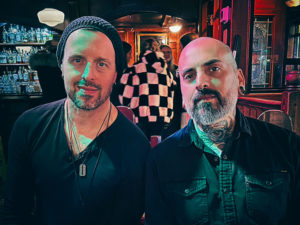 Ottawa's The Strum Chums, featuring Marc Bourgon and Radji Millette. Friends since high school, they joined musical forces in 2019 to cover all the hits they grew up listening to from the 60's to current stuff. Be ready to sing along and dance when they hit the stage!
You don't have access to this.