CIPMM is pleased to launch a Call for Presentations for our Webinar Series. Webinars will be held on a regular basis from June 2020 – November 2020.
Bid-Rigging, Awareness and Prevention – Questions and Answers Session – July 8
Bid-Rigging, Awareness and Prevention - Questions and Answers Session
Webinar Overview:
The Competition Bureau, as an independent law enforcement agency, ensures that Canadian businesses and consumers prosper in a competitive and innovative marketplace. It is also responsible for redressing anti-competitive conduct, which causes harm to Canadians, such as bid-rigging. This presentation will enable procurement specialists and other public servants who work in the field of procurement to recognize bid-rigging in order to prevent it and take action when it occurs. Participants will also learn what bid-rigging is, how to identify warning signs and what steps they can take to prevent it.
Important Note:  this presentation has an uncommon format and is a live Questions and Answers (Q&A) session.  Attendees are requested to watch a recorded presentation before the session:
Upon Registration:  attendees will be provided the information to access and watch the password-protected recorded presentation;
Before the Session:  watch the pre-requisite presentation "Bid-Rigging: Awareness and Prevention" (approximatively 30-40 minutes),
8 July 2020, Noon (eastern time):  join the live Q&A session.
Speakers:

Sujit Nirman, Competition Law Officer, Competition Bureau;
Sujit Nirman joined the Competition Bureau from the Ontario Ministry of the Attorney General where he worked as an Assistant Crown Attorney in Ottawa for one year.  Prior to that, Sujit was an associate at Beament Hebert Nicholson LLP in Ottawa, where he practised civil litigation, representing clients before various court levels.  Sujit obtained his law degree from Osgoode Hall Law School, where he also obtained his Master of Laws.

Julian Gallarino, Competition Law Officer, Competition Bureau.
Julian Gallarino has been with the Competition Bureau for a year.  Previously, he worked as an Assistant Crown Attorney in North Bay for the Ontario Ministry of the Attorney General.  Julian also worked as an associate at Wallace Klein Partners in Law LLP in North Bay, where he practiced criminal law, civil litigation, and corporate law.  Julian has represented clients before various courts in both English and French. Julian obtained a doctorate in law and a law degree from the Faculty of Law of the University of Ottawa.
Your Brain on Change – How to Thrive in and Help Manage Rapid Change – July 15
Your Brain on Change – How to Thrive in and Help Manage Rapid Change
Time: 12:00 pm - 1:00 pm
Webinar Overview:
Change is the only constant. Our brains are designed to function best with a delicate balance of monotony and change. This is, of course, not what work and life throws at us. So how can we prepare ourselves and our teams to thrive in periods of change?
Drawing from psychology, behavioural science, and neuroscience, Dr. Lisa Bélanger shares practical tips to helps teams to perform well even in high-stress situations. She provides simple tools that build resilience, enhance performance, and improve our ability to handle stress and pressure in periods of rapid change.
Audiences will learn:
How to establish behaviours and thought processes required to thrive in both monotony and change.
How to design and implement specific habits to improve focus and manage attention.
Steps to set up an environment and community to facilitate mental well-being and promote healthy behaviours.
How to effectively manage mindsets and maintain a positive mindset.
Speakers: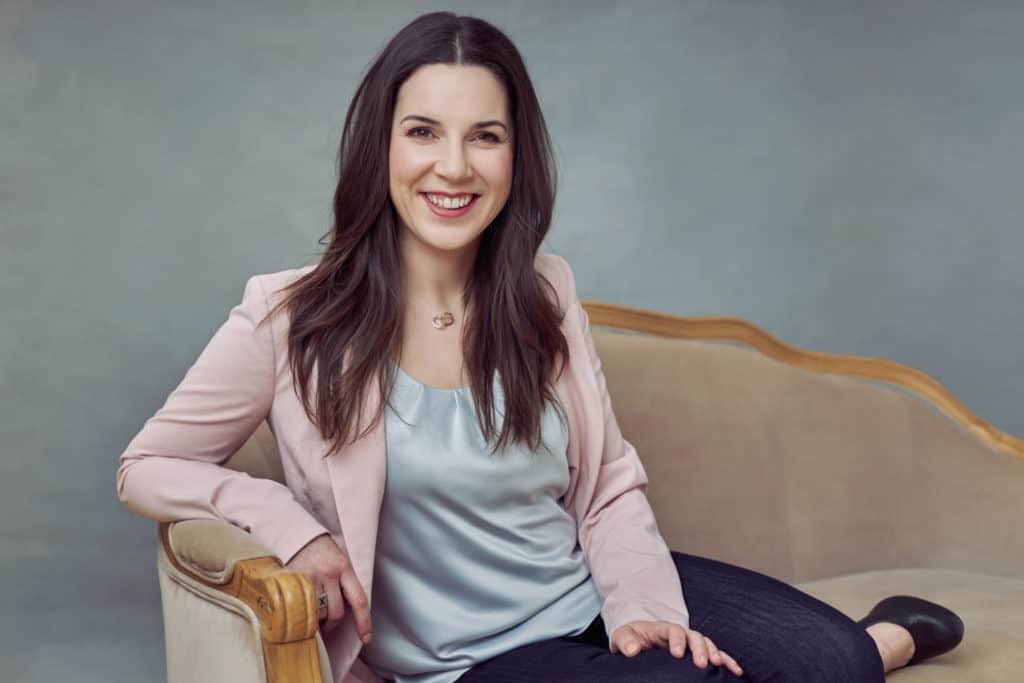 Dr. Lisa Bélanger
Behavioural Change Expert | Researcher
Award-winning CEO Dr. Lisa Bélanger shows leaders and teams how insights from psychology, neuroscience, and behavioural science can be applied in the workplace to optimize performance, productivity, and innovation. She helps close the gap between intention and action, resulting in long-term change and a greater competitive advantage.
Bélanger holds a PhD in Behavioural Medicine, and is a Certified Exercise Physiologist, a researcher at the University of Calgary, and an instructor at the University of Alberta Executive Education. She is also the CEO and founder of Conscious Works, a consulting firm that shows how insights from behavioural science can strategically improve habits of both corporate leaders and their employees.
On-stage, Bélanger has presented to clients throughout North America and across the globe, including Collins Barrow, the University of Alberta, and CEBS Canada. Her dynamic keynotes share practical insights and strategies to help audiences learn how to take control of their habits and, as a result, take control of their life.
Bélanger is the author of two books — Inspire Me Well: Finding Motivation to Take Control of Your Health, and her upcoming release, A Cup of Mindfulness for the Busy and Restless. She is also the founder of Knight's Cabin, a national charity offering wellness programming to cancer survivors.
Imagining the office in the Federal space post COVID-19 and Planning for a Safe Return to the Office - July 22
Imagining the office in the Federal space post COVID-19 and Planning for a Safe Return to the Office
Time: 12:00 pm - 1:00 pm
Webinar Overview:
The office will need to look and operate differently. Capacity planning, physical distancing, contact tracing, and touchless interactions are now in the forefront of office planning to allow for a safe return to the office.
The right strategy, procedures and supporting technology can help keep your employees safe.
In this webinar, our presenter panel will discuss:
How to design your strategy.
How to promote social distancing in an office environment.
How to apply engineering controls in the physical space.
Technologies you can use to support a safe working environment.
Presenter Panel Information

Steve Smith, Director, Services Portfolio, Ricoh Canada
Steve is a successful B2B sales and marketing leader with two decades of experience bringing new services to market.  Actively involved in the Analyst community, Steve brings thought leadership to Ricoh's Services portfolios.  Steve's team has expertise in Managed Services, Content Services and Software, Communications Services and Software and Document Processing Services.

John Kingan, Branch Manager - Federal Government Accounts
John is a seasoned sales and marketing leader with over 25 years of experience in the office equipment industry. Spending the last two decades managing teams providing various services to the Federal Government, John brings a unique expertise and awareness to the GC clients.

Michael Costa, Services Portfolio Manager, Ricoh Canada
With over 20 years' experience managing some of Canada's largest B2B portfolios, he leads Ricoh Canada's Managed Services portfolio. As a subject matter expert, he champions using technology to drive cost-effective process' to yield optimal business results for our customers. Currently he's focused on enabling our customer's safe return to the office and engaging technology to make this transition possible.

Amrit Sandhu, Vice President, Human Resources, Ricoh Canada
A seasoned HR executive, Amrit oversees Ricoh's Human Resources strategy from leadership development to employee relations, succession planning to diversity and learning. He believes in applying the principles of organizational effectiveness to solve business challenges and drive change from within.
Let's talk about Business Acumen – How Dumbbells became the new toilet paper! - July 29
Let's talk about Business Acumen – How Dumbbells became the new toilet paper!
Time: 12:00 pm - 1:00 pm
Webinar Overview:
The Government of Canada Procurement Competency Profiles have been updated to include 5 new technical competencies: Business Acumen; Data Analytics; Negotiations; Project Management and Risk Management. Take charge of your procurement career by attending this learning event.  Business Acumen applies understanding of how industry and the Government of Canada work to achieve goals and objectives. It also includes risk management principles that are applied to all stages of the procurement process, where we assess and control threats that affect the results. The result is making evidence-based decisions when assuming, avoiding, transferring, mitigating sharing and compensating elements of risk.
Please join Al Garlinski, as he shares his story of the difficulty of finding fitness equipment for his home gym during the COVID-19 situation and how it led to a valuable lesson learned about the importance of business acumen awareness that can be applied to procurement in the workplace. With this newfound awareness, the procurement professional should be able to:
Think creatively, strategize, and synthesize information.
Collaborate and partner
Be proactive and offer innovative solutions
Speakers:
Al Garlinski is the Regional Trainer for the School of Procurement, Business Advisory Services, Western Region, Public Services Procurement Canada (PSPC).
He is a seasoned procurement expert with over 33 years of government procurement experience with a vast array of experience across a number of commodities, all with PSPC. He currently coaches and mentors students under the School of Procurement program, from the University of Alberta, University of Manitoba, Mount Royal University and MacEwan University. He has been nominated twice and awarded the "Mentor of The Year" for the University of Alberta School of Business program in 2019.
He is currently a faculty member for the University of Winnipeg and Supply Chain Canada.
He earned his professional designation in Supply Chain Management with Supply Chain Canada and was awarded the prestigious Fellowship designation for his lifetime commitment with teaching, coaching and mentoring. He also has a professional designation with the Institute of Supply Management from Tempe, Arizona. Al is a tireless animal rescue advocate, and founder of IRun4rescue, a running team committed to making a difference in the lives of animals. Al is a Canadian long-distance runner. He has run in long-distance running adventures in several countries, and unique locations, including Iceland, The Grand Canyon, trekking the volcanoes of Nicaragua, climbing Mt Jacinto in California, to running across Lake Manitoba.
He openly shares his struggles with anxiety and shatters the stigma around mental illness and is an advocate for the mental health community.
Digital Signatures - August 5
Digital Signatures
Date: August 5, 2020
Time: 12:00 PM

Webinar Overview:
E-signatures is a rising need especially during the current time we are all in. This session will be covering how the Canada Border Services Agency was able to implement E-signatures within their procurement division and the brief journey it took to get there. It will also touch on how this enabled the group to go completely paperless. 
Speakers:
Taylor Komery is a trainer within the Strategic Procurement Division (SPD) at the Canada Border Services Agency (CBSA) starting in 2019. Taylor started at CBSA as a student in 2016. He started as a student procurement officer and quickly was accustomed to the agency's financial system and various systems in use. Since then, he has helped lead various training sessions on the tools that PGs must use at CBSA and created training material. He also helped with GCdocs and the related business processes to get the SPD to a paperless environment. He then helped kick start the initiative to go completely paperless by implementing E-signatures.  After that, he then joined into the newly formed Training Unit within SPD that leads a multitude of training sessions that are dedicated to the PGs at CBSA.
Balancing Life with Humour - August 12
Balancing Life with Humour
Date: August 12, 2020
Time: 12:00 PM
Webinar Overview:
Between our jobs, home, and relationships, learning how to balance our new lives demands a strong sense of personal development and, most importantly, a sense of humour.
Comedian Kate Davis has the unique ability to find humour in any situation. After being quarantined, diagnosed positive, and beating COVID-19, she experienced first-hand the importance of adaptability — especially in circumstances beyond our control — and how this ability allows us to explore creative solutions that can be applied to every area of our lives.
Davis' generous insight and outspoken character provides a powerful combination to help organizations empower their staff with effective tools for managing stress and sustaining motivation.
Participants will leave with an understanding of practical techniques for refueling, rediscovering, and re-engaging their true selves and finding a balance, plus learn how to use humour as an instrument of communication to create an atmosphere of compassion, caring, and productivity.
Speakers: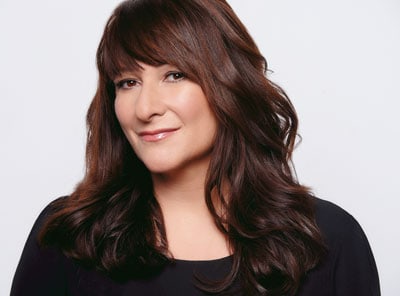 Kate Davis: Connectivity Expert | Humour in the Workplace | Work-Life Balance
Kate Davis has the unique ability to find humour in any situation and offer creative solutions to defuse frustrations in both the workplace and at home. A hit comedian, who has opened for the likes of Bill Clinton and Barbara Walters, Davis' generous insight and hilarious presence is a powerful combination that helps organizations empower their staff with effective tools for managing stress and sustaining motivation.
A 12-time Canadian Comedy Awards nominee, which includes a nomination for the prestigious Phil Hartman Award, Davis has also been the star of her own hour-long comedy special on CTV and the Comedy Network. Additionally, she has appeared on Breakfast Television, Star TV, Toronto 1, Prime, WTN, TVO, and CBC Radio's The Debaters. Davis also stars, writes, and produces the hit web series "Best Before", which won at the Canadian Comedy Awards and was chosen for "Standup and Pitch" at the Just For Laughs Comedy Pro.
On stage, Davis has performed at the Winnipeg Comedy Festival, Just For Laughs, and the Hubcap Comedy Festival. During the 2008 season of Last Comic Standing, Davis' sense of humour endured and carried her into the finals in Canada. She's also released a new comedy album called House Arrest.
As a writer, Davis has been published in Today's Parent, Mom, and Caregiver magazines. She is also the author of two books, The Breastfeeding Diaries, which won the iParenting media award, and Second Best Mom.
Canadian Red Cross' Humanitarian Logistics - August 19
Canadian Red Cross' Humanitarian Logistics
Date: August 19, 2020
Time: 12:00 PM
Webinar Overview:
Through real-life examples, we will address the main challenges of humanitarian logistics and we will see how emergency responses in Canada and abroad are supported by the Logistics Operations department of the Canadian Red Cross.
Speakers:
Olivier Trinh, Manager, Logistics Operations, Canadian Red Cross
Olivier Trinh has been with the Canadian Red Cross for 6 years. Olivier completed an engineering degree at the Université de Technologie de Compiègne in France and also holds a Master's of Science in Logistics from HEC Montréal. He was involved in several national and international emergency responses.