About CIPMM/TBS Round Tables
CIPMM and The Community Development Office at the Office of the Comptroller General, Treasury Board Secretariat partnered to deliver a series of Round Tables for the Procurement and Materiel Management professionals of the Government of Canada.
Key Objectives
To promote the leadership and delivery of outcomes through Procurement and Materiel Management;
To provide the support for the roll-out of Policy Suite Reset 2 across the Procurement and Materiel Management functional communities in the Government of Canada;
To equip the Government of Canada Procurement and Materiel Management communities with the knowledge and tools to deliver on the Government guide priorities;
To assist in filling gaps in professional development opportunities for the Procurement and Materiel Management communities; and
To increase awareness on burdenless, practical, measures to resolve the challenges to deliver critical outcomes in Procurement and Materiel Management.
Social Procurement in Other Canadian Jurisdictions
OCTOBER 26, 2022
11:30 am – 1:00 pm EST
DESCRIPTION: 
​The new Treasury Board directives on the management of procurement and materiel support the delivery of outcomes to Canadians and best value to the Crown. Best value can only be achieved by combination of the asset or service lifecycle costs and socio-economic benefits.
​Procurement is one of the functions governments world-wide uses to advance broad policy objectives social procurement is a key enabler of broader policy outcomes and delivery of best value.
​This 1.5-hour event will result in participants increasing their knowledge about the social procurement practices in other Canadian jurisdictions, the considerations in the development of approaches and their lessons learned. Participants will have the opportunity to directly ask questions to the panelists.
MODERATOR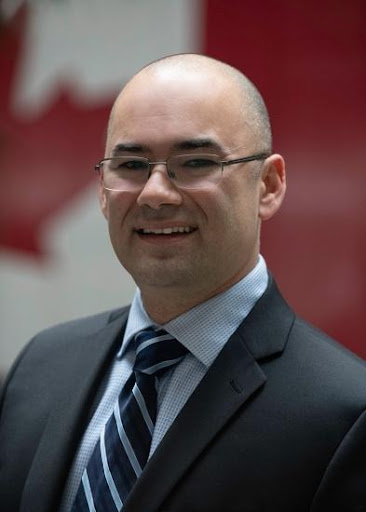 Levent Ozmutlu, Director General, Strategic Policy, Public Services and Procurement Canada
Levent Ozmutlu is the Director General of the Strategic Policy Sector at Public Services and Procurement Canada since December 2021. In this role, he is responsible for leading the development of the department's broader socio-economic priorities, which range from Social and Indigenous Procurement, to Ethical Supply, Green Procurement and Vendor Performance Management.  
Previously, Levent was on a special assignment from June 2020 to November 2021 on the procurement of COVID-19 vaccines, therapeutics, and biomanufacturing requirements as part of Canada's response to the COVID-19 pandemic. He also held the role of Director General of the former Services and Technology Acquisitions Management Sector where he led an organization of over 300 procurement professionals responsible for procuring over $2B annually and facilitating an additional $1B of self-service transactions by government departments and agencies.
Since joining PSPC in 2000, Levent has worked on a variety of procurement projects, primarily in the Information Management/Information Technology (IM/IT) and services domain. He joined the executive cadre in 2010 and has significant procurement experience as an executive in the Acquisitions Program, leading a number of organizations in delivering procurement services to client departments and agencies. Levent holds a Bachelor of Commerce from the University of Toronto.
PRESENTERS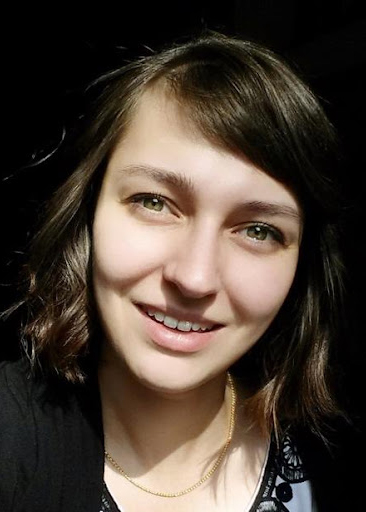 Hillary Keirstead, Manager, Policy & Program Planning, Office of the Controller City of Toronto
Hillary Keirstead manages the Policy and Program Planning unit with the City of Toronto's Purchasing and Materials Management Division, responsible for maintaining the City's procurement policies, identifying innovative procurement practices, as well as administering Toronto's Social Procurement Policy and Program.
Hillary has been with the City of Toronto for over 10 years, working for Shelter, Support and Housing Administration Division, Toronto Paramedic Services and Toronto City Council. During this time, she led the development and implementation of a 24-hour women's drop-in service model, implementation of the Toronto Grants, Rebates and Incentives Portal for the online administration of housing and homelessness grants funding, and the development of a dedicated Indigenous funding stream for housing and homelessness programs, in partnership with the Indigenous community. Hillary holds a Master of Public Administration from Queen's University and a Bachelor of Arts in Public Policy and Administration from York University.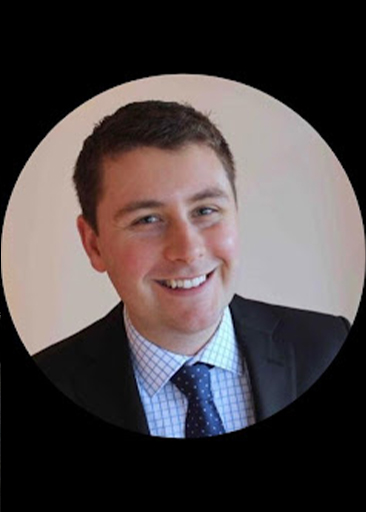 Brent Brodie, Sr. Procurement Analyst & Project lead, York University
Brent is the Senior Procurement Analyst and Project Lead at York University. Brent is responsible for leading York's social procurement program which has included the creation of York University's Social Procurement Vendor Portal and the implementation of over a dozen construction projects successfully awarded with social procurement deliverables. These construction projects have to date created 53 entry-level apprenticeship opportunities for equity-deserving community members and over $4.6 million spent at local businesses, diverse-owned suppliers and social enterprises. Prior to his time at York University, Brent cut his teeth in the social enterprise space in Scotland working for the Scottish Government to implement their 10-year social enterprise strategy.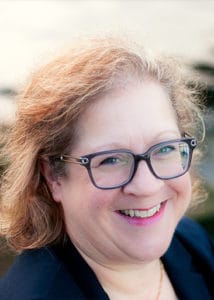 Teresa Hartman, Senior Director, Portfolio and Strategy Management, Procurement Transformation Branch, Procurement and Supply Division, Citizen Services
Teresa Hartman is a Senior Director with the Procurement Transformation Branch (Procurement and Supply Division) in British Columbia's Ministry of Citizens' Services. Teresa came to the B.C. government in 2017, originally with the Ministry of Children and Family Development, where she led a project to streamline policy. She joined the Ministry of Citizens' Services in her current capacity in 2021 with the primary task of refreshing the procurement strategy and advancing transformation initiatives.
Best Practices in Managing of Assets in Remote Locations
NOVEMBER 16TH, 2022
11:30 am – 1:00 pm EST 
Description: 
Sound stewardship is a cornerstone of the management of investments and assets. Systematic process of developing, operating, maintaining, upgrading, and disposing of assets in the most responsible and cost-effective manner must be in place. Managing remote assets proposes particular challenges and risks which need to be addressed using new policy instruments.  
At this event you will learn practices departments have implemented for the management of remote access. This learning is aligned with the knowledge and behaviours identified in the Government of Canada materiel management community competency framework.
MODERATOR: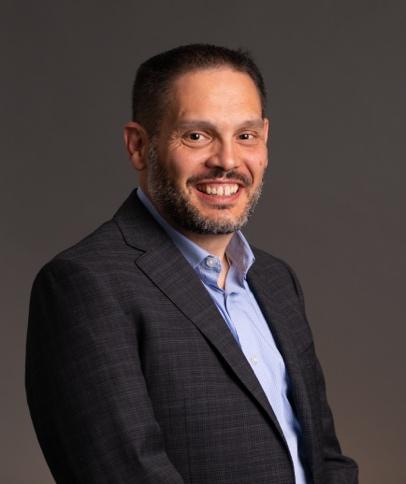 Joseph Oickle, Senior Director, Enterprise Strategies: Procurement and Materiel Management, Treasury Board of Canada Secretariat
Joseph (Joe) Oickle has worked in the federal public service for over 21 years fulfilling various roles, primarily in the fields of Procurement and Materiel management.
Joe is currently the Senior Director, Enterprise Strategies: Procurement and Materiel Management at the Treasury Board Secretariat. He is responsible for the Government of Canada's procurement and materiel management policies, supporting the government's target of a minimum of 5% of federal contracts awarded to Indigenous businesses, and strengthening federal procurement policies in relation to environmental, social and governance principles. Prior to that, as Director of Operations Policy, he provided policy advice on Government of Canada procurement matters.
Earlier in his career Joe worked in several procurement and materiel management positions including with Environment Canada and with the Department of National Defence supporting various Navy and Army fleets. He also spent several years in government-to-government acquisitions and represented Canada internationally in NATO Partnership committees. 
Joe holds a bachelor's degree from the University of Ottawa, a certificate in Supply Chain Management from Algonquin College, and has completed the NATO Support and Procurement Agency's International Cooperation in Logistics course in Luxembourg.
PANELISTS: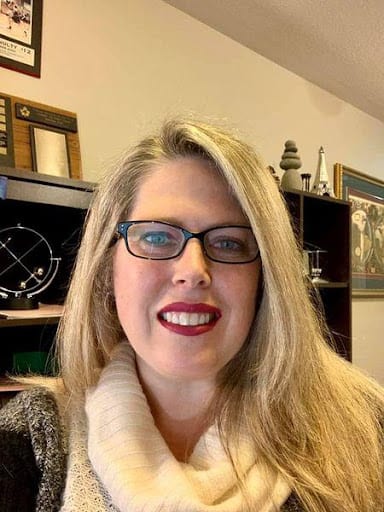 Tamara McNulty, Director, Procurement, Materiel, Grants and Contributions, Parks Canada   
Since 2015, Tamara McNulty has held the Director position for Parks Canada Agency's Procurement, Materiel, Grants and Contributions Branch in supporting the Agency's mandate to operate Canada's national parks, national historic sites and national marine conservation areas for visitors to learn about, enjoy and protect for future generations.  Throughout her career, Tamara has led various teams providing contracting services for goods, professional services, information technology and construction.  She began her career at Public Works and Government Services Canada as an intern in their Supply Officer Trainee Program, including assignments in the Calgary Regional office as well as in Procurement Quality Assurance Division.  She spent 4 years at PWGSC, specifically in the procurement of Large Computers and Telecommunications as well as in the procurement of Specialized Professional Services (translation, training, subscriptions) before moving on to Canada Revenue Agency where she spent 11 years in the procurement of hardware and software as well as in Strategic Sourcing to establish national e-catalogues for various goods and services and in the procurement of Professional Services including Information Technology.  In her current role at Parks Canada, Tamara leads a team of over 60 employees in the delivery of procurement for goods, services and construction, materiel management (including fleet), and transfer payments (grants and contributions).  Tamara holds a Bachelor of International Business degree from Carleton University.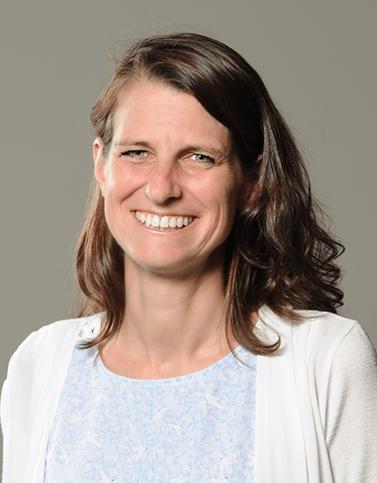 Kelly Hartle, Chief Executive Officer, Correctional Service of Canada, CORCAN  
Kelly began her career with the Correctional Service of Canada (CSC) in 1998, working in various frontline and managerial roles at four different federal institutions in Alberta. Throughout her experience, Kelly has worked at several operational sites covering all security levels with both women and men offenders. In 2015, Kelly transferred to the CSC National Headquarters as the Director General, Women Offender Sector who was responsible for policy and programs related to women offenders under federal correctional jurisdiction across Canada. In 2017, Kelly commenced as Chief Executive Officer, CORCAN with the Correctional Service of Canada. The integration of both program and business aspects within CORCAN activities is important to ensure effectiveness and sustainability as CORCAN that is directly responsible for the Employment and Employability Program for all federal offenders. CORCAN delivers interventions and services at over 50 locations across the country resulting in both opportunities and challenges for effective asset management.
Minh-Khai Trinh, Director Procurement Operations, Global Affairs Canada 
Minh Khai Trinh has over 20 years of professional experience in procurement, assets and fleet management, 15 of those in a leadership role where his responsibilities involve the management of teams and employees as well as finance.
As a Director of Procurement at GAC since 2014, Khai led several procurement divisions and provided procurement services in areas such as IM-IT goods and services, physical security goods and associated services, as well as supporting GAC vast Missions network in assets and fleet management. He is currently the Director of International Procurement, Policy and Community Development at the Corporate Services Bureau of GAC.
Prior to joining GAC, Khai had worked with CIDA, DND and PSPC (PWGSC) where he had the opportunities to lead and be involved in major IM/IT procurement initiatives and Defence projects/programs including the CF-188 fighter jets, the Snowbirds and the ammunition programs.
Khai holds a science degree from l'Université de Montréal and a mini-MBA from McGill.
Case Studies on Market Analysis Techniques for Procurement
Circular Economy and Materiel Management
Impact of Electrification of Vehicles on Procurement and Materiel Management