DECEMBER 1-2, 2020


CIPMM VIRTUAL SUMMIT
Would you like to meet our Virtual Summit Committee Team as they share with you what new skills they learned during COVID-19? We hope you will have as much fun watching it, as we did putting it together!
Thank you to our Premier Partner:
Event Highlights
Keynote Speakers
Matt Basile, Founder, Fidel Gastro's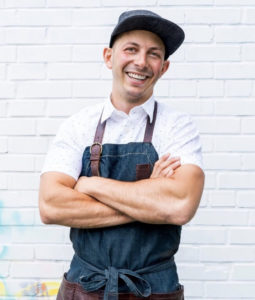 Matt Basile
Founder, Fidel Gastro's
Matt Basile believes food should be fun, and that in the food business you have to do things differently to be memorable. The creator of the Toronto-based street food brand Fidel Gastro's,
Basile started his career in advertising as a copywriter, but when he was just 26 years old, he left it all to host his first underground popup in Toronto. Now, Fidel Gastro's has grown from a fold-up table to a food empire receiving national and international attention.
Under the Fidel Gastro's brand, Basile operates one of Canada's most recognizable food trucks and for six phenomenal years ran the gastro pub, Lisa Marie. It was featured on various TV series, including You Gotta Eat Here! and Chef In The City, and was also ranked as the ninth best brunch spot in Canada by OpenTable magazine.
In addition, Basile hosted the reality television show Rebel Without a Kitchen, which aired on Netflix, Travel and Escape Channel, the Cooking Channel, and the Asian Food Channel. He also hosts original cooking shows on YouTube that include Chefs In Cars Getting Takeout, Date Night with Grandma, YAAAA Brunch, and much more!
Basile and his partner, Kyla Zanardi, are the bestselling authors of two cookbooks: Street Food Diaries and, most recently, Brunch Life. He is also a food writer for both The Huffington Post and Vice, and a regular guest on programs such as Global Morning and Breakfast Television. In 2015, Basile was nominated for a coveted Canadian Screen Award for Best Host of a Canadian Reality Series.
Graham Chittenden, Comedian | Emcee | Host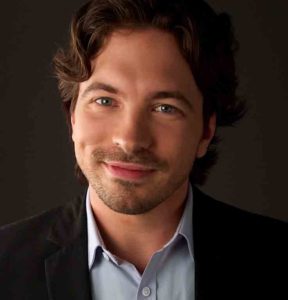 Graham Chittenden
Comedian | Emcee | Host
Fresh and clean…but still relentlessly funny, Graham Chittenden is one of Canada's most exciting comedic performers. A familiar face at the Just For Laughs festival, on television and on the radio in programs such as Match Game and The Debaters, Graham has shared tours and stages with Howie Mandel, Andrea Martin, and Louie Anderson (to name just a few). And when it comes to corporate audiences, Graham never disappoints, boasting performances for clients ranging from the Foundation Fighting Blindness to the Ontario Home Builders Association.
Graham has appeared in numerous comedy specials, including his own award-nominated stand up show on The Comedy Network. Graham also spent time as a host of MTV Canada where he deliberated over current events and interviewed the likes of Aziz Ansari and Bill Burr.
Graham has written for The Debaters, The Genie Awards, and Mr. D on CBC and now travels extensively as a writer for the critically acclaimed CBC show Still Standing, a series that seeks out small towns with interesting origins and turns it all into stand-up comedy.
Chantal Petitclerc, Paralympic Champion | World Record Holder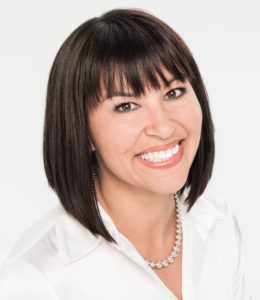 Chantal Petitclerc
Paralympic Champion | World Record Holder

Obstacles do not get in the way of Chantal Petitclerc. The epitome of determination, perseverance, and discipline, Chantal is the most successful wheelchair racer of all time, boasting multiple medals from all three of the world's top athletic competitions: The Olympic and Paralympic Games, the World Championships, and the Commonwealth Games. Canada's Lou Marsh Trophy winner for Athlete of the Year in 2008 and a Member of the Order of Canada, Chantal tells her incredible story to show others that challenges are simply a starting point for success.
At just 13 years old, Chantal lost the use of her legs following an accident. Four years later, she would discover wheelchair athletics, paving the way for a long and very successful career which would take her to the Barcelona Olympic Games in 1992 and ultimately, to the Beijing Olympic Games in 2008. She retired after Beijing with a total of 21 medals — 14 of them gold — and 25 world records broken, making her the most celebrated track athlete in history as well as the only Canadian athlete to have won gold medals at the Olympics, Paralympics, and Commonwealth Games.
In 2012, Chantal became coach and mentor of the UK track and field team at the London Paralympic Games. After her return to Canada, she was named Chef de Mission for the Glasgow 2014 Commonwealth Games, and was the Chef de Mission for Canada's Paralympic Team in Rio in 2016. Now a commentator for the games on CBC and Radio-Canada, she remains active in the sport community.
She also participates in projects for many Paralympic athletics and sports organizations, in addition to working as a spokesperson for Défi Sportif and as an ambassador for Right to Play. In April 2016, she was appointed by Prime Minister Trudeau as a new independent member of the Senate, where she intends to help build a better Canada.
Peter Katz, JUNO-Nominated Musician & Storyteller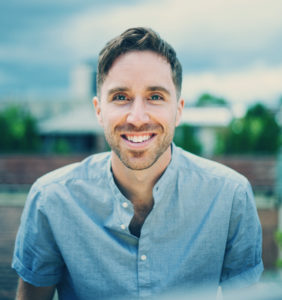 Peter Katz
JUNO-Nominated Musician & Storyteller

Peter Katz has evolved from a nervous first-timer at an open mic night into a JUNO Award, Canadian Screen Award, and two-time Canadian Folk Music Award nominated singer-songwriter with five albums under his belt. He has toured the world for the past 15 years in support of his music, sharing the stage and studio with legendary musicians like Academy Award winner and Grammy nominee Glen Hansard, and Garth Hudson (from The Band). A gifted storyteller, Peter infuses his presentations with songs which inspire audiences to create their own path, overcome obstacles, and find success in whatever they desire.
CBC Radio Host Tom Power called Peter's latest release, We Are The Reckoning, "One of the most heartfelt, beautiful and vulnerable records of the year… an astonishing record," and NOW Magazine named him "Best Male Vocalist" in Toronto. Peter's songs have been used in numerous movies and TV shows, such Lethal Weapon, Reign, Sign Sealed and Delivered, Felicity, For Your Consideration, Hello Goodbye, Alias, and Heartland, as well as in the CBC's Olympic coverage in 2016. To date, his music has been streamed over 3 million times on Spotify and his music videos have over 16 million views on YouTube.
As a speaker, Peter is a 4-time TEDx fellow, being called on to give his highly customized "Keynote Concerts" to countless companies and organizations across various industries like Bell, Xerox, Royal Lepage, SITE Global, Trillium Health, The Canadian Society of Association Executives, and the Government of Canada, to name a few.
Dr. Lisa Bélanger, Behavioural Change Expert | Researcher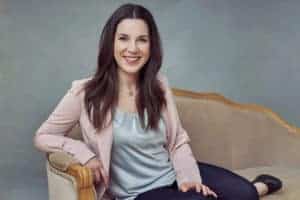 Dr. Lisa Bélanger, Behavioural Change
Expert | Researcher
Award-winning CEO Dr. Lisa Bélanger shows leaders and teams how insights from psychology, neuroscience, and behavioural science can be applied in the workplace to optimize performance, productivity, and innovation. She helps close the gap between intention and action, resulting in long-term change and a greater competitive advantage.
Bélanger holds a PhD in Behavioural Medicine, and is a Certified Exercise Physiologist, a researcher at the University of Calgary, and an instructor at the University of Alberta Executive Education. She is also the CEO and founder of Conscious Works, a consulting firm that shows how insights from behavioural science can strategically improve habits of both corporate leaders and their employees.
On-stage, Bélanger has presented to clients throughout North America and across the globe, including Collins Barrow, the University of Alberta, and CEBS Canada. Her dynamic keynotes share practical insights and strategies to help audiences learn how to take control of their habits and, as a result, take control of their life.
Bélanger is the author of two books — Inspire Me Well: Finding Motivation to Take Control of Your Health, and her upcoming release, A Cup of Mindfulness for the Busy and Restless. She is also the founder of Knight's Cabin, a national charity offering wellness programming to cancer survivors.