Join us at the Regional Workshop
REGIONAL WORKSHOP ORGANIZING COMMITTEE 
Hellas Uddin

, CIPMM Regional Workshop Chair, Public Services and Procurement Canada 

Blair Hurd

, Canada Border Services Agency

Tammy Kozak

, Public Services and Procurement Canada 

Michelle Owens

, Prairies Economic Development Canada

Natalia Kaliberda

, Event Planner, The Willow Group
Event Program
View Event Presentations
Please note that while verbal presentations are anticipated to be made only in English, however presentation materials are available in both English and French, as well as delegates are welcome to interact during chat/questions/answer periods in the official language of their choice.
CIPMM is committed to providing outstanding learning opportunities across Canada to our communities and uses its workshops for delivering innovative, relevant education to procurement and materiel managers at all levels of background, knowledge and expertise.
Hotel & Travel
HOST VENUE FOR THE 2023 REGIONAL WORKSHOP IS THE FORT GARRY HOTEL IN WINNIPEG!
ABOUT THE FORT GARRY HOTEL WINNIPEG (https://www.fortgarryhotel.com/)
NOW ACCEPTING RESERVATIONS! CLICK HERE TO BOOK YOUR ROOM
Room type: King – $159, taxes and fees are extra.
Free Cancellation until Apr 4, 2023
WINNIPEG – BRINGING PEOPLE TOGETHER FOR 6000 YEARS!
Vogue calls Winnipeg, "an absolute must-visit destination," while National Geographic has listed it as "one of the best trips on earth." With world-class performing arts, an incredible culinary scene and attractions that include polar bears swimming overhead and an architectural marvel that celebrates human rights, Winnipeg keeps moving from the centre of the continent to the centre of attention.
Tourism Winnipeg: https://www.tourismwinnipeg.com/ 
Flash Your Badge Program for Delegates 
The Flash Your Badge program offers discounts on attractions, tours, and many other goods and services with tourism partners. Simply present your delegate badge and enjoy the savings.
For more information: https://www.meetingswinnipeg.com/service-your-meeting/delegate-discounts 
 Partners
THANK YOU TO OUR PREMIER PARTNER

THANK YOU TO THE "DELEGATE NAME BADGE" PARTNER

THANK YOU TO THE EXHIBIT PARTNERS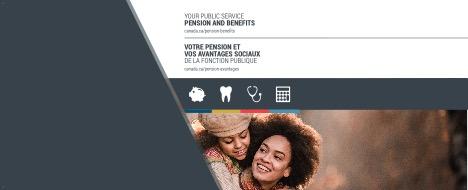 Event Highlights
As part of your CIPMM Regional Workshop registration, you will have the opportunity to visit Stony Mountain Institution and learn firsthand about the on-the-job training available to offenders via the CORCAN Program. The site visit will take place in the afternoon of April 4th, and shuttle services will be provided from the Fort Garry Hotel to Stony Mountain Institution (and return to the Fort Garry Hotel). Spaces on the tour are limited and will be given on a first-come-first-serve basis, so make sure to register for the CIPMM Regional Workshop and book your spot on the tour before it's too late. CORCAN is our Premiere Partner for the CIPMM Regional Workshop — learn more about CORCAN's program at www.CORCAN.gc.ca