National Workshop Partners
Partners
National Workshop Partners
Thank you to our Partners:
Premier Partner:

Environment and Climate Change Canada (ECCC) is the lead federal department for a wide range of environmental issues. The department addresses these issues through various actions including the implementation of the Pan-Canadian Framework on Clean Growth and Climate Change; engaging with our strategic partners including provinces, territories and Indigenous peoples; monitoring; science-based research; policy and regulatory development; and, through the enforcement of environmental laws.  The department's programs focus on minimizing threats to Canadians and their environment from pollution; equipping Canadians to make informed decisions on weather, water and climate conditions; and conserving and restoring Canada's natural environment.
ECCC is pleased to join as a premier partner for this years' edition of the Canadian Institute of Procurement and Materiel Management.
---
---
Awards and Keynote Speaker Partner:

---
Wellness Partner:

Social Event Speaker Partner:


---
Health Break Partner:

---
Ad Partners:


Activities & Event Highlights
Activities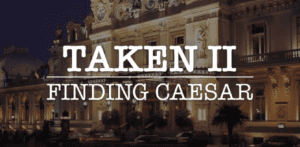 Taken 2: Finding Caesar - An Online Escape Room Experience
Do YOU have what it takes to solve the case of Finding Caesar!?
In your new role at INTERPOL, you are tasked with discovering the real identity of a crime boss known only as Caesar. Word is Caesar's people are set to steal a priceless necklace named Andromeda. Pose as a criminal, climb through the ranks and put Caesar behind bars. Get ready for a wild ride, as this is no ordinary case!
It will be lots of fun, collaboration, teamwork combined with smart logic puzzles, brain teasers, your observation skills, attention to detail and your intuition! Don't miss out!
To get excited about this adventure, check out the trailer for Taken 2: Finding Caesar here! https://vimeo.com/488798520
Wellness Partner:

---
Health Break Partner:

Event Highlights
Keynote Speakers