MARK YOUR CALENDAR – CIPMM / RPIC JOINT EVENT
When:  March 8, 2023, 1:30-3:00 EST
Where: Hybrid. Virtual or in-person at 90 Elgin St, Ottawa ON – Room 2005
On March 8th, 2023, join the Real Property Institute of Canada (RPIC) and the Canadian Institute for Procurement and Materiel Management's (CIPMM) hybrid event: "Benefit Realization & Public Private Partnerships". 
Greening and socio-economic considerations are now at the forefront of all major Government Projects. Measuring the benefits of federal real property procurement can be difficult while also demonstrating to stakeholders how government priorities, such as greening and socio-economic considerations, are being addressed in project outcomes. 
Learn about the Library and Archives Canada's new Preservation Storage Facility in Gatineau, Quebec delivered via a P3 and completed in 2022. The public and private sector members of the P3 delivery team will share how they incorporated Benefits Realization in their project and procurement planning to deliver a new state-of-the art facility on time while ensuring key government priorities were addressed.
The event is free to attend but registration is required.
Register to attend virtually on MS Teams: https://teams.microsoft.com/registration/EN-XY5VFR0CcTwMxEoIVKw,RsW9FHdDhEqkSbvMjQqbQA,xXP_4SoyfkWeHSyy_X7fEw,r-C43ppdn0i8I8EUkHK0_Q,qVtYsn6CcUGFgDLmHty3YA,Lv0eV0qMr0uj2cM0Qv6Z_A?mode=read&tenantId=6397df10-4595-4047-9c4f-03311282152b
Register to attend in person:  https://www.eventbrite.com/e/joint-cipmmrpic-event-tickets-553303093447
MODERATOR: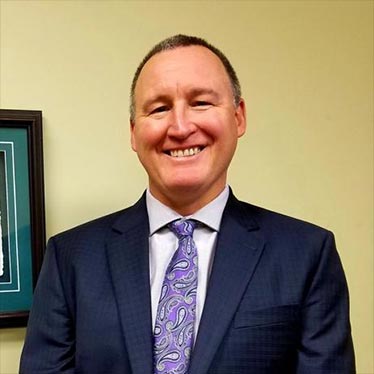 Scott Hamilton, Director General Real Property, Library and Archives Canada
Scott is leading development of LAC's first Real Property Portfolio Strategy, to identify corporate real estate issues, risks and requirements for the next 25 years, as well as $334M Ādisōke Project, a federal–municipal partnership to construct a new joint facility for LAC and the Ottawa Public Library. The $330M Gatineau 2 Project to construct a new state of the art archival Preservation Storage Facility, to safeguard the Canada's priceless documentary heritage collection, was recently completed, with the Grand Opening in November 2022. These projects are transforming LAC's corporate real estate portfolio to ensure that it is positioned to meet the challenges of the future. 
Prior to joining LAC, Scott spent 15 years with Justice Canada where he managed a variety projects, teams and divisions including national accommodations, change management, business management, performance management and strategic planning, and evaluation. Scott holds a Bachelor of Arts in Psychology with a concentration in Criminology from Carleton University, as well as a Business Administration Diploma from Centennial College. Scott Hamilton is the Past-President of the Ottawa Chapter of the International Facilities Management Association (IFMA).
PRESENTERS: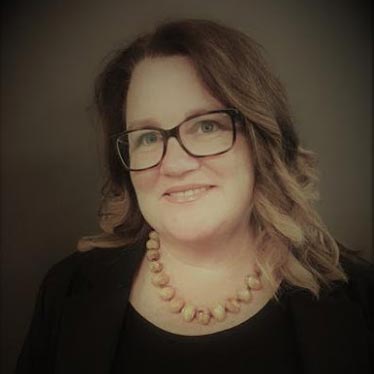 Nathalie Ethier, Director, Gatineau 2 Project, Library and Archives Canada
Nathalie has a Master's degree in Public Administration from l'École nationale d'administration publique.  Over the past 25 years in the public sector, she has gained extensive experience in the fields of project management, strategic planning, performance management, accountability and Public-Private Partnerships.  
As the Director responsible for the Gatineau 2 Project, she has successfully led the planning, implementation and construction of a new state-of-the-art facility in Gatineau, Québec. The Preservation Storage Facility is the world's largest of its kind equipped with an automated storage and retrieval system and the first constructed to the Net Zero Carbon requirement of the Federal Greening Government Strategy. She was able to deliver a new facility that will provide optimal environmental conditions for long-term storage of Canada's treasures on time and on budget during a global pandemic!   
Nathalie's strong leadership and hands-on working style promote an innovative, collaborative and engaging work environment.  Always thinking forward, she generously shares her knowledge and expertise to foster the development of the next generation of infrastructure leaders.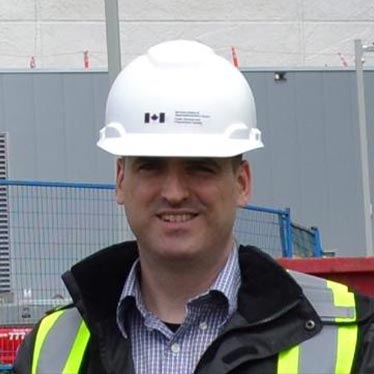 Olivier Caron, Procurement Manager, P3 Procurement Directorate (P3PD), Public Services and Procurement Canada
Oliver has been working in federal real property and infrastructure procurement for over 12 years, including 5 years in Public-Private Partnerships. Olivier has a master's degree in Public Administration from the École nationale d'administration publique (ÉNAP).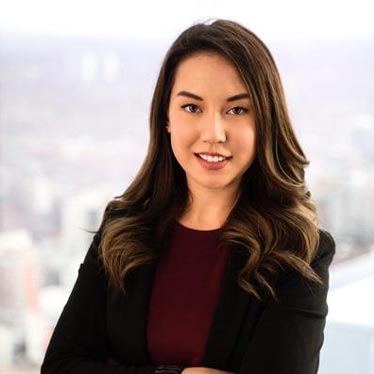 Amy Kasnickas, Assistant Vice President, Asset Delivery – Social Infrastructure, Plenary Americas
Amy has been engaged in the AFP/P3 industry for 10 years. She has worked throughout all project phases from initial bidding and pursuit through the construction and service delivery phases in sectors ranging from healthcare and justice to government accommodation.
Amy provides leadership in design, construction, asset management and commercial oversight on Plenary Americas' projects, both during project pursuit and into the construction and operational phases. Amy's experience includes leading the delivery of several successful Canadian P3 projects including Gatineau 2 Library and Archives, Bridgepoint Active Healthcare, North Bay Regional Health Center, Cortelluci Vaughan Hospital, Peel Memorial Center for Integrated Health and Wellness, the Ontario Provincial Archives, Thunder Bay Consolidated Courthouse and Guelph Data Center. Altogether Amy has overseen a project portfolio representing a total asset value of over 2.9 billion USD.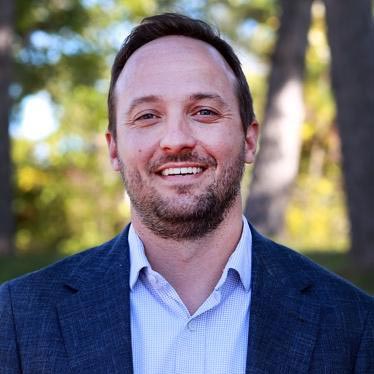 Paul Marion, Construction Manager, Construction PCL Inc.
A Construction Manager for Construction PCL Inc., Paul led the team responsible for the design and construction of the Library and Archives Canada Preservation Storage Facility in Gatineau, QC. 
Over his 21 years in the construction industry with PCL, Paul has had the opportunity to work on a variety of projects, including the construction of several landmark buildings in the Ottawa-Gatineau region. 
Paul is incredibly proud of the partnership formed between the PPG Consortium and Library and Archives Canada, which allowed for the successful realization of this unique, innovative, and sustainable project.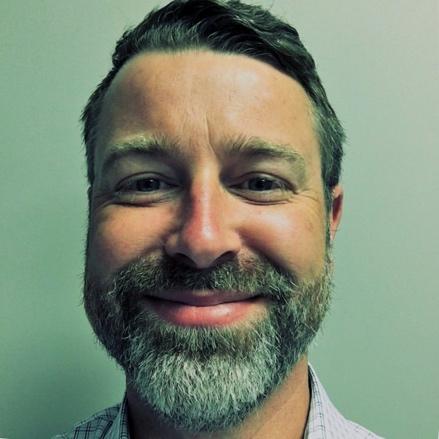 Brad Fauteux, Senior Director P3 Operations, EQUANS
Brad Fauteux is an accomplished leader with 20 years of senior management and executive-level experience who in his career has successfully managed significant human capital (2,500 employees, 110 locations), large budgets ($250 M) and extensive infrastructure portfolios (+$1 Billion) in both the public and private sector space. Brad's comprehensive expertise includes operations and capital management, service delivery, organizational design, public policy, business development, relationship and financial management. At present, Brad is the Senior Director P3 Operations for EQUANS. His leadership in operations for P3 projects spans across the Transit, Lighting, Healthcare, and Cultural services sectors both in Canada and in the United States.