About CIPMM/TBS Round Tables
CIPMM and The Community Development Office at the Office of the Comptroller General, Treasury Board Secretariat partnered to deliver a series of Round Tables for the Procurement and Materiel Management professionals of the Government of Canada.
Key Objectives
To promote the leadership and delivery of outcomes through Procurement and Materiel Management;

To provide the support for the roll-out of Policy Suite Reset 2 across the Procurement and Materiel Management functional communities in the Government of Canada;

To equip the Government of Canada Procurement and Materiel Management communities with the knowledge and tools to deliver on the Government guide priorities;

To assist in filling gaps in professional development opportunities for the Procurement and Materiel Management communities; and

To increase awareness on burdenless, practical, measures to resolve the challenges to deliver critical outcomes in Procurement and Materiel Management.
Social Procurement in Other Canadian Jurisdictions
OCTOBER 26, 2022
11:30 am – 1:00 pm EST
DESCRIPTION: 
​The new Treasury Board directives on the management of procurement and materiel support the delivery of outcomes to Canadians and best value to the Crown. Best value can only be achieved by combination of the asset or service lifecycle costs and socio-economic benefits.
​Procurement is one of the functions governments world-wide uses to advance broad policy objectives social procurement is a key enabler of broader policy outcomes and delivery of best value.
​This 1.5-hour event will result in participants increasing their knowledge about the social procurement practices in other Canadian jurisdictions, the considerations in the development of approaches and their lessons learned. Participants will have the opportunity to directly ask questions to the panelists.
MODERATOR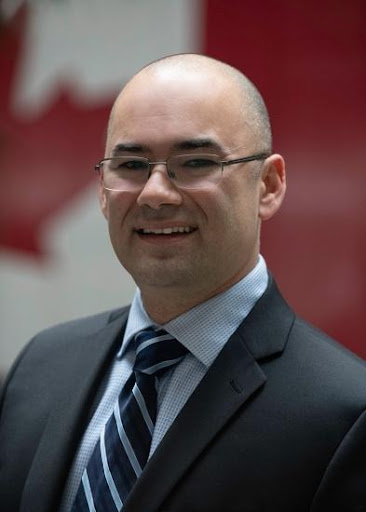 Levent Ozmutlu, Director General, Strategic Policy, Public Services and Procurement Canada
Levent Ozmutlu is the Director General of the Strategic Policy Sector at Public Services and Procurement Canada since December 2021. In this role, he is responsible for leading the development of the department's broader socio-economic priorities, which range from Social and Indigenous Procurement, to Ethical Supply, Green Procurement and Vendor Performance Management.  
Previously, Levent was on a special assignment from June 2020 to November 2021 on the procurement of COVID-19 vaccines, therapeutics, and biomanufacturing requirements as part of Canada's response to the COVID-19 pandemic. He also held the role of Director General of the former Services and Technology Acquisitions Management Sector where he led an organization of over 300 procurement professionals responsible for procuring over $2B annually and facilitating an additional $1B of self-service transactions by government departments and agencies.
Since joining PSPC in 2000, Levent has worked on a variety of procurement projects, primarily in the Information Management/Information Technology (IM/IT) and services domain. He joined the executive cadre in 2010 and has significant procurement experience as an executive in the Acquisitions Program, leading a number of organizations in delivering procurement services to client departments and agencies. Levent holds a Bachelor of Commerce from the University of Toronto.
PRESENTERS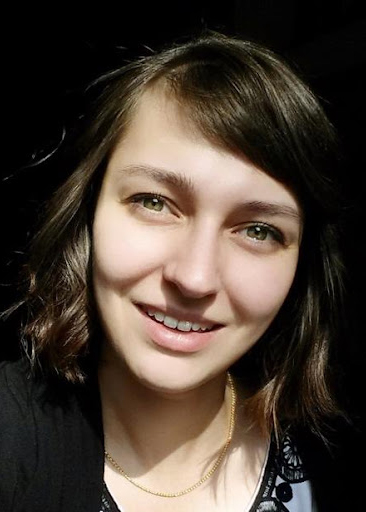 Hillary Keirstead, Manager, Policy & Program Planning, Office of the Controller City of Toronto
Hillary Keirstead manages the Policy and Program Planning unit with the City of Toronto's Purchasing and Materials Management Division, responsible for maintaining the City's procurement policies, identifying innovative procurement practices, as well as administering Toronto's Social Procurement Policy and Program.
Hillary has been with the City of Toronto for over 10 years, working for Shelter, Support and Housing Administration Division, Toronto Paramedic Services and Toronto City Council. During this time, she led the development and implementation of a 24-hour women's drop-in service model, implementation of the Toronto Grants, Rebates and Incentives Portal for the online administration of housing and homelessness grants funding, and the development of a dedicated Indigenous funding stream for housing and homelessness programs, in partnership with the Indigenous community. Hillary holds a Master of Public Administration from Queen's University and a Bachelor of Arts in Public Policy and Administration from York University.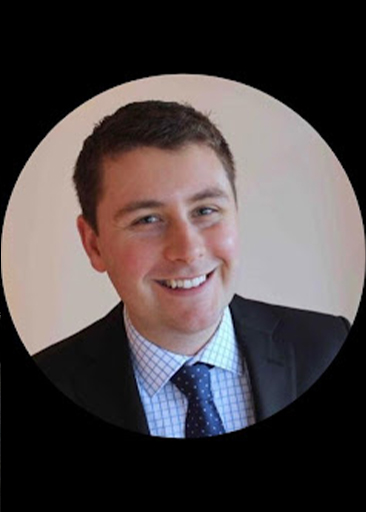 Brent Brodie, Sr. Procurement Analyst & Project lead, York University
Brent is the Senior Procurement Analyst and Project Lead at York University. Brent is responsible for leading York's social procurement program which has included the creation of York University's Social Procurement Vendor Portal and the implementation of over a dozen construction projects successfully awarded with social procurement deliverables. These construction projects have to date created 53 entry-level apprenticeship opportunities for equity-deserving community members and over $4.6 million spent at local businesses, diverse-owned suppliers and social enterprises. Prior to his time at York University, Brent cut his teeth in the social enterprise space in Scotland working for the Scottish Government to implement their 10-year social enterprise strategy.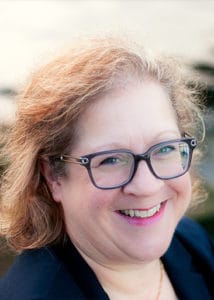 Teresa Hartman, Senior Director, Portfolio and Strategy Management, Procurement Transformation Branch, Procurement and Supply Division, Citizen Services
Teresa Hartman is a Senior Director with the Procurement Transformation Branch (Procurement and Supply Division) in British Columbia's Ministry of Citizens' Services. Teresa came to the B.C. government in 2017, originally with the Ministry of Children and Family Development, where she led a project to streamline policy. She joined the Ministry of Citizens' Services in her current capacity in 2021 with the primary task of refreshing the procurement strategy and advancing transformation initiatives.
Best Practices in Managing of Assets in Remote Locations
NOVEMBER 16TH, 2022
11:30 am – 1:00 pm EST 
Description: 
Sound stewardship is a cornerstone of the management of investments and assets. Systematic process of developing, operating, maintaining, upgrading, and disposing of assets in the most responsible and cost-effective manner must be in place. Managing remote assets proposes particular challenges and risks which need to be addressed using new policy instruments.  
At this event you will learn practices departments have implemented for the management of remote access. This learning is aligned with the knowledge and behaviours identified in the Government of Canada materiel management community competency framework.
MODERATOR: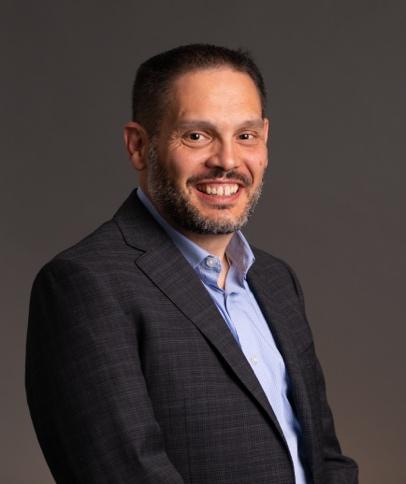 Joseph Oickle, Senior Director, Enterprise Strategies: Procurement and Materiel Management, Treasury Board of Canada Secretariat
Joseph (Joe) Oickle has worked in the federal public service for over 21 years fulfilling various roles, primarily in the fields of Procurement and Materiel management.
Joe is currently the Senior Director, Enterprise Strategies: Procurement and Materiel Management at the Treasury Board Secretariat. He is responsible for the Government of Canada's procurement and materiel management policies, supporting the government's target of a minimum of 5% of federal contracts awarded to Indigenous businesses, and strengthening federal procurement policies in relation to environmental, social and governance principles. Prior to that, as Director of Operations Policy, he provided policy advice on Government of Canada procurement matters.
Earlier in his career Joe worked in several procurement and materiel management positions including with Environment Canada and with the Department of National Defence supporting various Navy and Army fleets. He also spent several years in government-to-government acquisitions and represented Canada internationally in NATO Partnership committees. 
Joe holds a bachelor's degree from the University of Ottawa, a certificate in Supply Chain Management from Algonquin College, and has completed the NATO Support and Procurement Agency's International Cooperation in Logistics course in Luxembourg.
PANELISTS: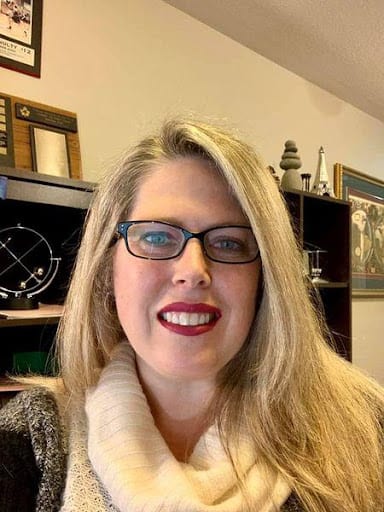 Tamara McNulty, Director, Procurement, Materiel, Grants and Contributions, Parks Canada   
Since 2015, Tamara McNulty has held the Director position for Parks Canada Agency's Procurement, Materiel, Grants and Contributions Branch in supporting the Agency's mandate to operate Canada's national parks, national historic sites and national marine conservation areas for visitors to learn about, enjoy and protect for future generations.  Throughout her career, Tamara has led various teams providing contracting services for goods, professional services, information technology and construction.  She began her career at Public Works and Government Services Canada as an intern in their Supply Officer Trainee Program, including assignments in the Calgary Regional office as well as in Procurement Quality Assurance Division.  She spent 4 years at PWGSC, specifically in the procurement of Large Computers and Telecommunications as well as in the procurement of Specialized Professional Services (translation, training, subscriptions) before moving on to Canada Revenue Agency where she spent 11 years in the procurement of hardware and software as well as in Strategic Sourcing to establish national e-catalogues for various goods and services and in the procurement of Professional Services including Information Technology.  In her current role at Parks Canada, Tamara leads a team of over 60 employees in the delivery of procurement for goods, services and construction, materiel management (including fleet), and transfer payments (grants and contributions).  Tamara holds a Bachelor of International Business degree from Carleton University.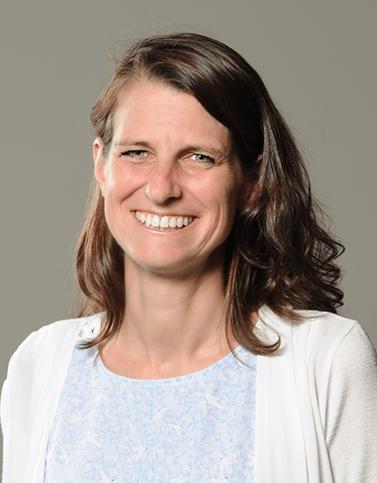 Kelly Hartle, Chief Executive Officer, Correctional Service of Canada, CORCAN  
Kelly began her career with the Correctional Service of Canada (CSC) in 1998, working in various frontline and managerial roles at four different federal institutions in Alberta. Throughout her experience, Kelly has worked at several operational sites covering all security levels with both women and men offenders. In 2015, Kelly transferred to the CSC National Headquarters as the Director General, Women Offender Sector who was responsible for policy and programs related to women offenders under federal correctional jurisdiction across Canada. In 2017, Kelly commenced as Chief Executive Officer, CORCAN with the Correctional Service of Canada. The integration of both program and business aspects within CORCAN activities is important to ensure effectiveness and sustainability as CORCAN that is directly responsible for the Employment and Employability Program for all federal offenders. CORCAN delivers interventions and services at over 50 locations across the country resulting in both opportunities and challenges for effective asset management.
Minh-Khai Trinh, Director Procurement Operations, Global Affairs Canada 
Minh Khai Trinh has over 20 years of professional experience in procurement, assets and fleet management, 15 of those in a leadership role where his responsibilities involve the management of teams and employees as well as finance.
As a Director of Procurement at GAC since 2014, Khai led several procurement divisions and provided procurement services in areas such as IM-IT goods and services, physical security goods and associated services, as well as supporting GAC vast Missions network in assets and fleet management. He is currently the Director of International Procurement, Policy and Community Development at the Corporate Services Bureau of GAC.
Prior to joining GAC, Khai had worked with CIDA, DND and PSPC (PWGSC) where he had the opportunities to lead and be involved in major IM/IT procurement initiatives and Defence projects/programs including the CF-188 fighter jets, the Snowbirds and the ammunition programs.
Khai holds a science degree from l'Université de Montréal and a mini-MBA from McGill.
Market Analysis Techniques for Procurement
DECEMBER 7TH, 2022
11:30 am – 1:00 pm EST
Description: 
The Directive on the Management of Procurement (https://intranet.canada.ca/pol/doc-eng.aspx?id=32692 )  establishes responsibilities for contracting authorities to Incorporate market analysis and supplier engagements in the advice and recommending they provide to business owners on procurement strategies that meet operational requirements and have intended results. 
Market analysis techniques are required to understand the characteristics, capacity and capability of the supply market and determine the extent to which industry can meet the needs of clients. Understanding the market is key to formulate the best buying strategies, establish reasonable requirements and specifications and structure and manage contracts. 
At this event, participants will learn the market analysis tools StatsCan has available and the practices departments have applied and their results. 
This learning event is aligned to the GoC Procurement Community Competencies related to assessment and planning, acquisition, business acumen, data analytics, and risk management.
Moderator: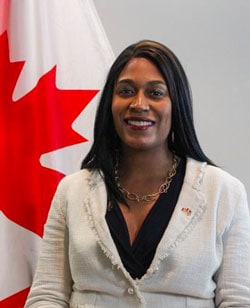 Paula Folkes-Dallaire, Director General, Defence Procurement, Washington Sector, Public Services and Procurement Canada
Paula Folkes-Dallaire is a Minister at the Embassy of Canada to the United States and Director
General of Defence Procurement for Public Services and Procurement Canada (PSPC) in Washington, DC. In this capacity, Ms. Folkes-Dallaire oversees the management of all Foreign Military Sales (FMS) acquisitions for Canada, working closely with the U.S. Departments of Defense, State, and Commerce, to execute a program currently valued at $7.5B, delivering goods and services in support of the Canadian Armed Forces to deliver on Strong, Secure, Engaged and the National Shipbuilding Strategy.
Prior to taking her role at the Embassy, Ms. Folkes-Dallaire served for almost four years as the Senior Director of Canada's Future Fighter Capability Project, and achieved with her team and interdepartmental colleagues one of the most significant milestones in Canada's efforts to replace its CF-18 fighter aircraft – the release of the Request for Proposal to eligible suppliers. 
Prior to this role, Ms. Folkes-Dallaire was the A/Director General of Real Property, Safety and Security at Fisheries and Oceans Canada managing a staff of 86 employees and an annual operating budget of approximately $130M. Before that role, she was the Senior Director of Real Property Transformation and the Senior Director of Policy and Integration in the Strategic Policy Sector, in the same department. Also within Fisheries and Oceans, Ms. Folkes-Dallaire led the Corporate Planning, Performance, Risk and Evaluation function in the Chief Financial Officer (CFO) Sector as Director General from 2011 to 2013, and from 2009 to 2010 Paula was the Director of Program Evaluation, reporting directly to the CFO. Before joining Fisheries and Oceans, Paula gained valuable Central Agency experience at Treasury Board Secretariat, where she spent three years in the Expenditure Management Sector.
Paula is in her 20th year of serving the Canadian public through policy, corporate programs, and sound management. Paula holds a B.A. in Political Science (summa cumlaude), a Masters of Public Administration from The University of Toledo in Ohio, and a Lean Six Sigma Green Belt certification. She recently earned a certificate in Cybersecurity Risk Management from Harvard. Paula is a published author in the Canadian Journal of Program Evaluation, is married, a mom of boys, and lives in McLean, VA.
Presenters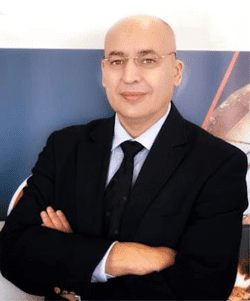 John Giraldez
Director, Business Development, Indigenous Services Canada
John Giraldez is Director of Business Development at Indigenous Services Canada. His Directorate is responsible for supporting Indigenous businesses through Government of Canada Indigenous procurement policies and programs, the Aboriginal Entrepreneurship Program, and Innovative Solutions Canada.  
He was a Director at Policy Horizons Canada, a scanning and foresight organization within the Government of Canada, where he was responsible for the behavioral economics team, gamification, foresight, and experimentation. He also worked at the Canada School of Public Service. Before that, he was a Senior Regulatory Advisor at the Treasury Board of Canada Secretariat (TBS) and the Privy Council Office (PCO). He was part of the Red Tape Reduction Commission Secretariat. At TBS Regulatory Affairs Sector and PCO Regulatory Affairs, he led the development of several major regulatory initiatives including: the Triage Statement, Regulatory Impact Analysis Statement, Performance Measurement and Evaluation Handbook, Cost-Benefit Analysis Guide, the cost-benefit section of the Cabinet Directive on Streamlining Regulation, the Trans-Atlantic Risk Dialogue, the Canada/US/Mexico Regulatory Impact Analysis Forum and the Instrument Choice Framework, as well as reviewing regulatory proposals as a subject matter expert. He also worked for years at the Regulatory Affairs group of the Canadian Food Inspection Agency (CFIA) as an economist and was responsible for leading cost-benefit analysis across the CFIA.
In 1996, he joined the Government of Canada as an economist and was responsible for developing and running econometric models of the agriculture sector and developing environmental policies. Before joining the Government of Canada, he was a Research Associate (economist) at the University of Guelph and a Management Consultant with Deloitte & Touche. John obtained his M.Sc. from the University of Guelph and his B.SC. for McGill University.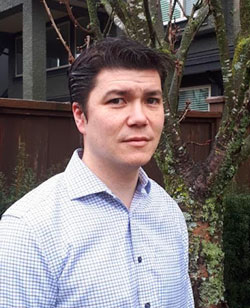 Stewart Deyell, Regional Manager, Statistics Canada
Stewart Deyell is a regional manager with Statistics Canada, working out of their Vancouver regional office. For the past 15 years, Stewart has been helping data users access information from the more than 450 active surveys Statistics Canada has so that they can make evidence-based decisions.
Stewart holds a Master's degree in Sociology from the University of British Columbia with a minor in Japanese.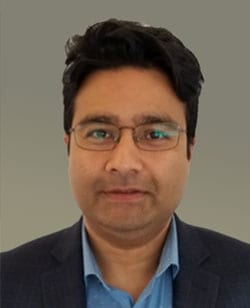 Hellas Uddin, Regional Manager, Public Services and Procurement Canada
Hellas Uddin is the Regional Manager of Toronto Procurement, Ontario Region, Public Services and Procurement Canada (PSPC). He has been working in the procurement field for over 20 years. Hellas has run many major procurement projects such as replacing Canadian weather radars, establishing service contracts for detention centres and guards across Canada, and maintaining various IT systems. Hellas has led and participated in various organizational change initiatives at PSPC, Shared Services Canada, and Global Affairs Canada. He volunteers as a member of the Board of Directors at Canadian Institute for Procurement and Material Management (CIPMM) and chairs couple of committees. Hellas likes to go for long drives and lives in Vaughan, Ontario with his wife and two sons.
Circular Economy and Materiel Management
JANUARY 11TH, 2023
11:30 am – 1:00 pm EST
DESCRIPTION: 
To avert the worst impacts of climate change, the Government of Canada is committed to achieving net-zero emissions by 2050. Materiel management practitioners have a key role to play in contributing to this target. 
The Policy on the Planning and Management of Investments focus on best value means practitioners are being asked to advance government socio-economic and environmental goals, beyond simply the monetary cost for acquisition, maintenance and divestiture of assets.   It is of great importance to ensure environmental considerations to combat climate change are incorporated throughout the life cycle of an asset or service. One emerging concept in materiel management is the circular economy.
In a circular economy, nothing goes to waste. Designing for a circular economy implies retaining and recovering as much value as possible from resources by reusing, repairing, refurbishing, remanufacturing, repurposing, or recycling products and materials. Materiel management practitioners are responsible for identifying strategies to implement a culture of circular economy in their organizations.  At this event, participants will learn the practices adopted by some departments in the implementation of strategies to support a circular economy in their organization, including programs that benefit vulnerable communities 
This learning event relates to the following Government of Canada materiel management community competencies: Project Management, Business Acumen, Risk Management, Planning & Governance, Acquisition, Operations & Maintenance, and Divestiture.
MODERATOR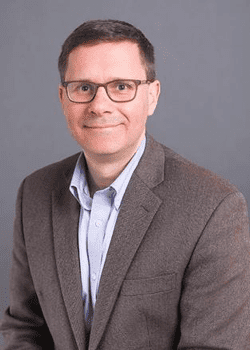 Nick Xenos Executive Director, Centre for Greening Government, Treasury Board of
Canada Secretariat
Nick Xenos is the Executive Director of the Centre for Greening Government within the Treasury Board Secretariat of the Government of Canada. The Centre is working with federal departments and agencies towards low-carbon, sustainable and climate-resilient government operations including greening real property, energy and procurement.
Previous to this position Mr. Xenos has worked on climate change impacts and adaptation, Arctic science policy and infrastructure policy. Mr. Xenos has a Master's in Business Administration from Dalhousie University and a Bachelor of Commerce from the University of Ottawa.
PANELISTS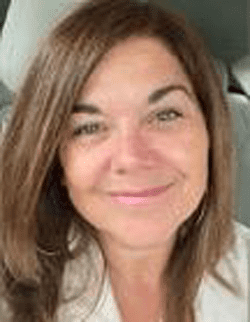 Josée Doucet, Senior Director, GCSurplus, Public Services and Procurement Canada
Josée Doucet joined the public service in 2009 following a full and rewarding career in the Canadian Armed Forces. She worked within the Department of National Defence as a Senior Policy Analyst and advisor in the area of Materiel Management and as a Senior Procurement Authority responsible for the management of a variety of contracts including Optimized Weapon System Management, Repair and Overhaul and Foreign Military Sales. Josée joined Public Services and Procurement Canada in 2014 as the manager responsible for the divestment of surplus controlled goods and specialized assets. Josée was appointed GCSurplus Senior Director in March 2020 and takes great pride in GCSurplus's increased leadership role in Materiel Management.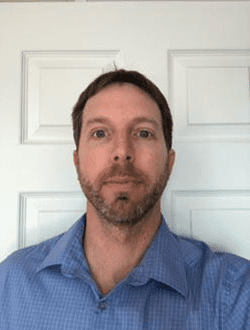 Jean-Daniel Bourret – Director, Materiel Management, Fisheries and Oceans Canada
Jean-Daniel has been working in the field of Procurement and Materiel Management at the federal government since 2003. Working in multiple departments, Jean-Daniel contributed to a variety of projects and initiatives such as the International Polar Year, H1N1 pandemic response, contaminated sites remediation, and Centre Block rehabilitation. Jean-Daniel is currently the Director of Materiel Management at Fisheries and Oceans where he supported Big Bar landslide response, greening of the vehicle fleet and bringing innovative approaches to Procurement and Materiel Management functions. He has been in executive positions for the pass 12 years, managing teams of up to 100 employees across Canada. Jean-Daniel has a bachelor's in business administration from Laval university, with a minor in operations and logistic. He holds the Supply Chain Management Professional (SCMP) and Certified Federal Specialist in Procurement (CFSP) designations.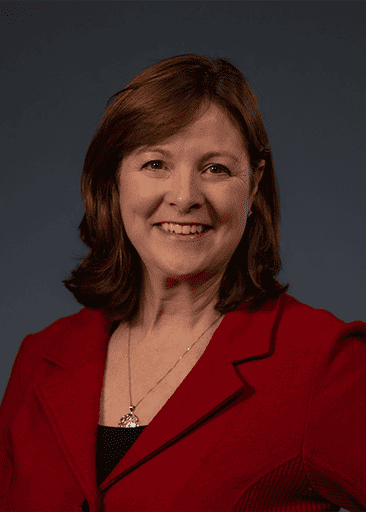 Jane Rooney, Director, Cyber Certification, Tech & Talent, Connected Canada Branch, Innovation, Science and Economic Development Canada
Jane Rooney joined ISED's Connected Canada Branch in December 2020 as Director, Cyber Certification, Technology and Talent. She oversees four digital inclusion programs aimed at providing Canadians the necessary access, tools and skills to participate in the digital economy, as well as the CyberSecure Canada program that supports small and medium sized organizations better understand cyber security and improve their cyber posture. 
Prior to this role, Jane was appointed as the Financial Literacy Leader at the Financial Consumer Agency of Canada (FCAC) with a mandate to strengthen the financial literacy of Canadians. While in this role, in collaboration with organizations in the private and non-profit sectors, as well as different levels of government, Jane and her team successfully implemented over 200 initiatives, including the development and delivery of educational programs, interactive tools and embedding financial literacy into school curricula across Canada, to help Canadians make more informed financial decisions.
Impacts of Electrification of Fleet on Materiel Management and Procurement
JANUARY 25TH, 2023
11:30 am – 1:00 pm 
RECORDING IS NOW AVAILABLE – CLICK HERE TO WATCH
To combat climate change, the Government of Canada is committed to achieving net-zero emissions by 2050 and its Greening Government commitments include the electrification of the entire federal fleet of light duty vehicles by 2030. At this event, participants will learn what they should do to do to support your department's transition to zero emission vehicles and the coverage provided by the Policy on the Planning and Management of Investments, and its related directives on the management of procurement and materiel. 
The Policy on the Planning and Management of Investments focus on best value means procurement and materiel management practitioners are being asked to work together and advance government socio-economic and environmental goals. In addition to the acquisition of green assets, it is of great importance to ensure environmental considerations to combat climate change are incorporated throughout the asset life cycle of these assets. When it comes to a fleet, this still holds true, for procuring and managing Zero Emission Vehicles (ZEVs) and Hybrid Electric Vehicles (HEVs). The electrification of vehicles will have considerable impacts in how the Government of Canada manages its fleet and its relationships with industry. At this learning event experts from different departments will be discussing the considerations and impacts to electrify the government's vehicle fleet.
This learning event supports development of the following community competencies: Project Management, Business Acumen, Risk Management, Planning & Governance, Acquisition, Operations & Maintenance, Divestiture, Managing Contracts & Contract Close-Out.
MODERATOR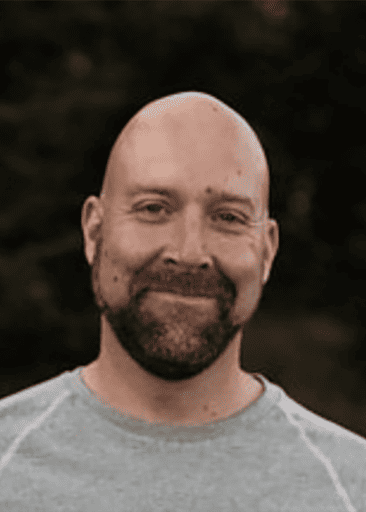 Yves Arsenault, Manager, Materiel Services, Environment and Climate Change Canada
Yves came into the Federal Public Service having accumulated an eclectic background of experience from the private sector. With a range spanning from music, sales, warehousing, and construction/carpentry to corporate research, he was well suited to apply learned skills in a practical sense within a PS setting. Educated in environmental technology, his focus in the PS was always to be attached to science departments. Along the way, he discovered his love & propensity for Materiel Management. This lead to a relatively quick career progression after having to diverge due to WFA in 2013. He rejoined MM with DFO in 2018 where one of his focuses was creating/capitalization of assets through WIP/AUC. He then progressed to a policy analysis role within the organisation. He was recently appointed to the national Manager, Materiel Services position at ECCC and has already acted at the director level within this setting.
PANELISTS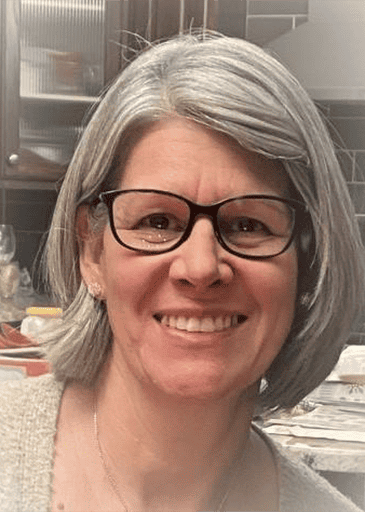 Michelle Bruce, National Fleet Manager, Agriculture & Agri-Food Canada
Michelle began her career in fleet management with AAFC in 2007 managing a regional fleet in Western Canada.  In 2013 she was appointed as National Fleet Manager. She has made significant contributions to her department on the fronts of fleet policy and procedures, improved data integrity, and year to year capital funding.  AAFC was an early adopter of fleet electrification. Under Michelle's leadership, since 2016 AAFC has installed 39 charging stations at 13 different research centres across Canada. Michelle actively participates in various federal fleet committees and working groups: Fleet Green Solutions, TBS policy working groups, PSPC contract evaluations, and Infrastructure Subcommittee – 2030 Pathway Initiative.  She holds a Bachelor of Biblical Studies plus training in social work and financial accounting. She has been a member of NAFA Fleet Management Association since 2015.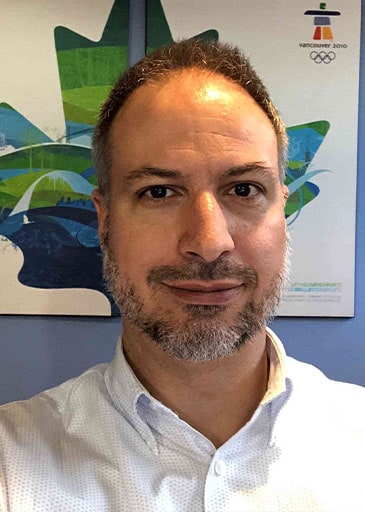 Nicolas Neveu, Senior Director, Industrial Products and Vehicles Procurement, Public Services and Procurement Canada
Nicolas spent most of his career in procurement and materiel management, working in procurement and policy capacities at Human Resources Development Canada, the Department of Justice and the Department of Canadian Heritage.  Prior to this, he briefly worked at the Canada Customs and Revenue Agency.
Since 2020, Nicolas works at Public Services and Procurement Canada, where he occupied various roles before taking on the position of Senior Director of the Industrial Products and Vehicles Procurement Directorate.  As part of his responsibilities, he oversees the procurement of construction and industrial products, machinery, electric and electronic equipment, as well as various types of vehicles.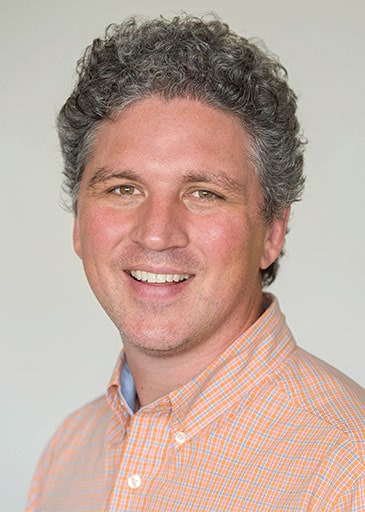 Chris Lindberg, Senior Advisor, Fleets, Centre for Greening Government, Treasury Board of Canada Secretariat
Chris Lindberg is the Senior Advisor for Fleets at the Government of Canada's Centre for Greening Government. The Centre leads and coordinates federal activities towards net-zero, climate resilient and green government operations. Chris leads the Centre's activities to green the federal government's air, marine and land fleets, including both conventional and national safety and security operations.  Prior to this position, Chris worked on plastics and circular economy policies at Environment and Climate Change Canada and delivered sustainability services for various public and private sector organizations. Chris has a Master's in Sustainable Community Development (Human Geography) and a Bachelor of Environmental Science from Simon Fraser University