Canadian Red Cross' Humanitarian Logistics
 Event Program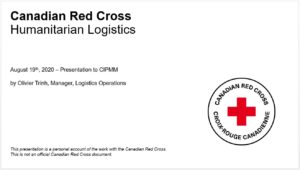 Speaker: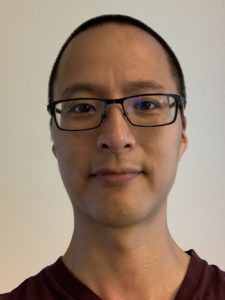 Olivier Trinh, Manager, Logistics Operations, Canadian Red Cross
Olivier Trinh has been with the Canadian Red Cross for 6 years. Olivier completed an engineering degree at the Université de Technologie de Compiègne in France and also holds a Master's of Science in Logistics from HEC Montréal. He was involved in several national and international emergency responses.
Date: August 19, 2020
Time: 12:00 pm – 1:00 pm
Webinar Overview:
Through real-life examples, we will address the main challenges of humanitarian logistics and we will see how emergency responses in Canada and abroad are supported by the Logistics Operations department of the Canadian Red Cross.
Power point slides
Canadian Red Cross' Humanitarian Logistics