Your Brain on Change – How to Thrive in and Help Manage Rapid Change
 Event Program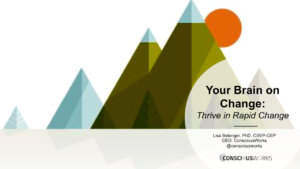 Speaker: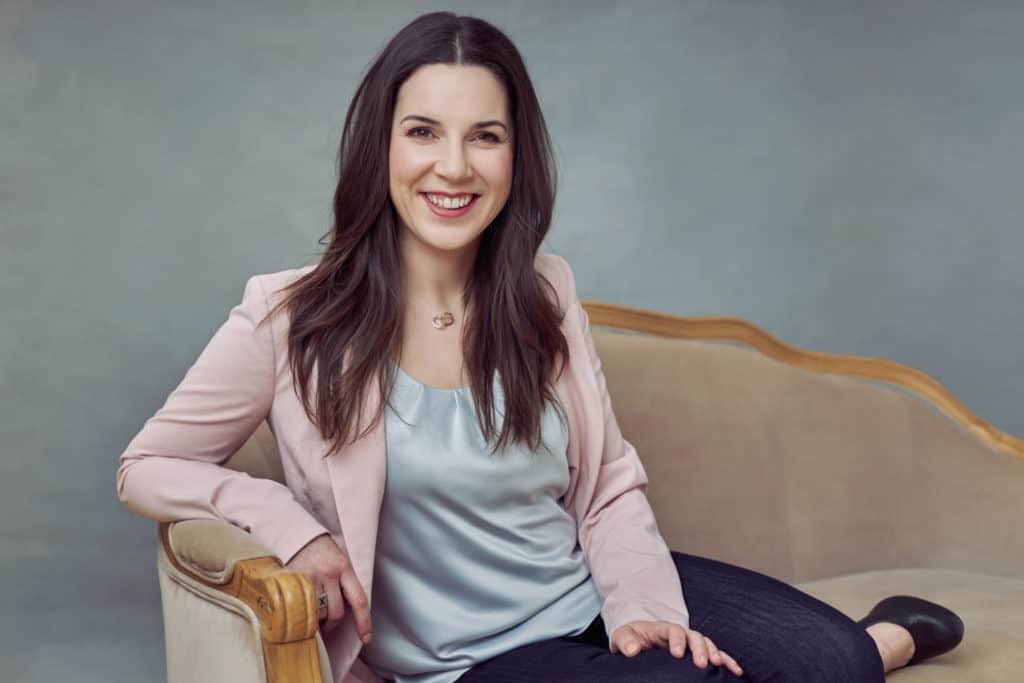 Dr. Lisa Bélanger, Behavioural Change Expert | Researcher
Award-winning CEO Dr. Lisa Bélanger shows leaders and teams how insights from psychology, neuroscience, and behavioural science can be applied in the workplace to optimize performance, productivity, and innovation. She helps close the gap between intention and action, resulting in long-term change and a greater competitive advantage.
Bélanger holds a PhD in Behavioural Medicine, and is a Certified Exercise Physiologist, a researcher at the University of Calgary, and an instructor at the University of Alberta Executive Education. She is also the CEO and founder of Conscious Works, a consulting firm that shows how insights from behavioural science can strategically improve habits of both corporate leaders and their employees.
On-stage, Bélanger has presented to clients throughout North America and across the globe, including Collins Barrow, the University of Alberta, and CEBS Canada. Her dynamic keynotes share practical insights and strategies to help audiences learn how to take control of their habits and, as a result, take control of their life.
Bélanger is the author of two books — Inspire Me Well: Finding Motivation to Take Control of Your Health, and her upcoming release, A Cup of Mindfulness for the Busy and Restless. She is also the founder of Knight's Cabin, a national charity offering wellness programming to cancer survivors.
Date: July 15, 2020
Time: 12:00 pm – 1:00 pm
Webinar Overview:
Change is the only constant. Our brains are designed to function best with a delicate balance of monotony and change. This is, of course, not what work and life throws at us. So how can we prepare ourselves and our teams to thrive in periods of change?
Drawing from psychology, behavioural science, and neuroscience, Dr. Lisa Bélanger shares practical tips to helps teams to perform well even in high-stress situations. She provides simple tools that build resilience, enhance performance, and improve our ability to handle stress and pressure in periods of rapid change.
Audiences will learn:
How to establish behaviours and thought processes required to thrive in both monotony and change.
How to design and implement specific habits to improve focus and manage attention.
Steps to set up an environment and community to facilitate mental well-being and promote healthy behaviours.
How to effectively manage mindsets and maintain a positive mindset.
Power point slides
Your Brain on Change – How to Thrive in and Help Manage Rapid Change