Event Program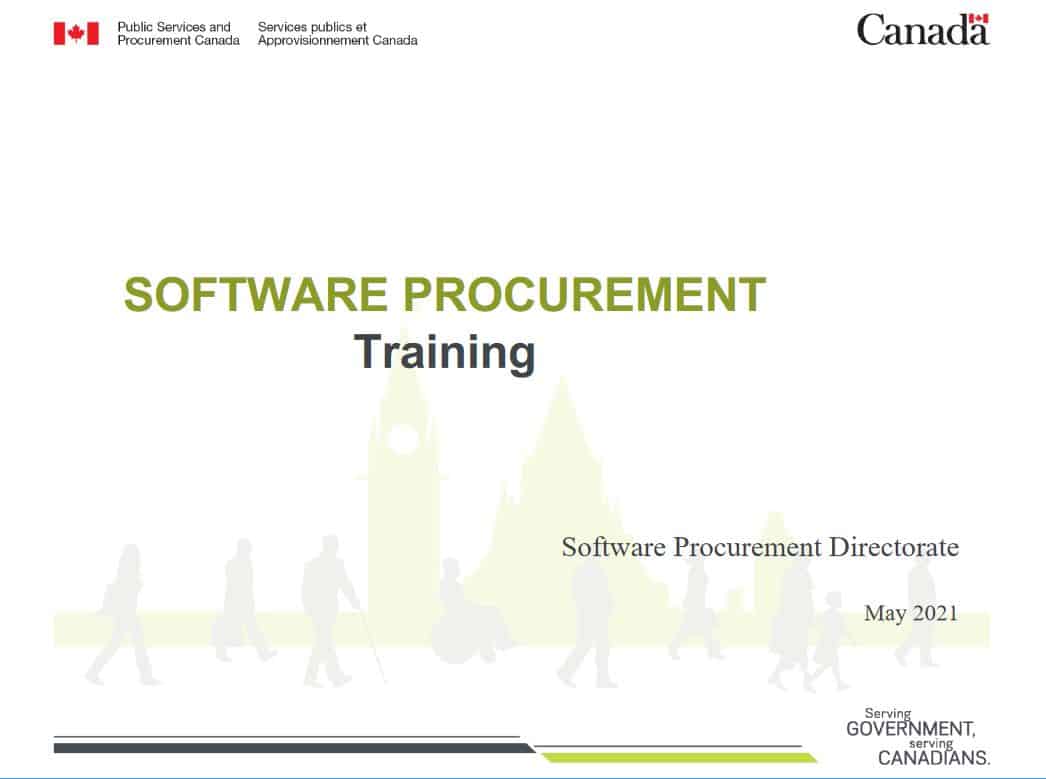 Speakers:
John Penhale is the Senior Director for the Software Procurement Directorate. He has worked in many domains in procurement, including procurement policy, performance management, commodity management and business process improvement. Over the past few years, a lot of changes in technology and procurement have helped to shape how we procure software today.
Brock Flemming is an acting Manager with the Applications and Software Procurement Directorate, and has led numerous high complex files, including agile and protected B SaaS.
Date: May 26, 2021
Time: 12:00 pm – 1:00 pm
Webinar Overview:
This presentation will cover the various procurement services that ASPD offers, including on premise licenses, Software as a Service, protected B cloud products, Software License Supply Arrangements, and Artificial Intelligence.
Power point slides
Software Procurement