About CIPMM/TBS Round Tables
CIPMM and The Community Development Office at the Office of the Comptroller General, Treasury Board Secretariat partnered to deliver a series of Round Tables for the Procurement and Materiel Management professionals of the Government of Canada.
Key Objectives
To promote the leadership and delivery of outcomes through Procurement and Materiel Management;
To provide the support for the roll-out of Policy Suite Reset 2 across the Procurement and Materiel Management functional communities in the Government of Canada;
To equip the Government of Canada Procurement and Materiel Management communities with the knowledge and tools to deliver on the Government guide priorities;
To assist in filling gaps in professional development opportunities for the Procurement and Materiel Management communities; and
To increase awareness on burdenless, practical, measures to resolve the challenges to deliver critical outcomes in Procurement and Materiel Management.
Support for PSR2 Implementation - Policy Flexibility and Leadership Building
Target community: Procurement and Materiel Management
Date: January 19th, 2022
Time: 11:30 am to 1:00 pm EST
Community leaders in materiel management and procurement will share, with concrete examples, how they delivered results while navigating through uncertainties and complexities during the COVID-19 crises. The community leaders will also provide their views on how to leverage the updated Policy on the Planning and Management of Investments and its new directives (issues in the summer 2021) on procurement and materiel management in future complex situations. The audience will have an opportunity to share their own challenges and be involved in the development of solutions.
Moderator: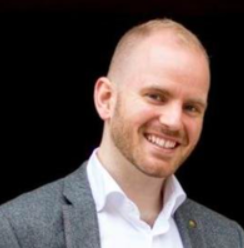 Emilio Franco, Executive Director, Treasury Board of Canada Secretariat
Emilio is a Public Service Executive, Speaker, Youth Advocate, and Digital Transformer who has dedicated his career to leading projects that modernize government operations and make procurement awesome. He is responsible for providing functional direction government-wide, assisting federal departments and agencies in providing value for money and exercising sound stewardship in the management of procurement and materiel. He promotes professionalism and excellence for the over 22,000 public service employees who work in Acquired Services and Assets Sector Communities, including delivery of a variety of programs and services for government-wide community and professional development. He holds a Masters in Electronic Business Technologies and Bachelor of Commerce from the University of Ottawa and is the Treasurer and executive board member of the Association of Professional Executives of the Public Service of Canada (APEX).
Presenters: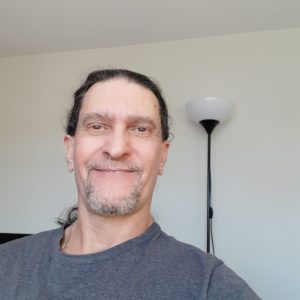 Patricio Comas, Director, Materiel and Asset Management Division, Health Canada
Patricio has been working in Procurement since 2008 and has worked at the Office of the Secretary to the Governor General, Department of Fisheries and Oceans, Global Affairs and Transport Canada. He is currently the A/ Director of the Procurement, Materiel and Asset Management Division at Health Canada, a group which also supports the Public Health Agency of Canada in their procurement requirements. He played a critical role in COVID-19 Task Team which his group created in response to the pandemic.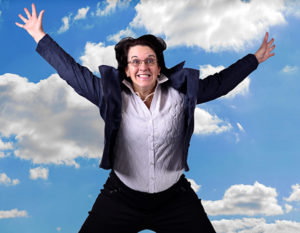 Guylaine Carrière, Director, the Center of Expertise in Agile and Innovative Procurement, Shared Services Canada
A leader in procurement transformation, Guylaine is currently the Director of the Center of Expertise in Agile and Innovative Procurement at Shared Services Canada (SSC). An engineer by training, she has over 20 years of experience in public procurement. Prior to joining SSC, Guylaine worked at the Canadian International Development Agency, now Global Affairs Canada, Public Works and Government Services Canada, and the Canadian Space Agency.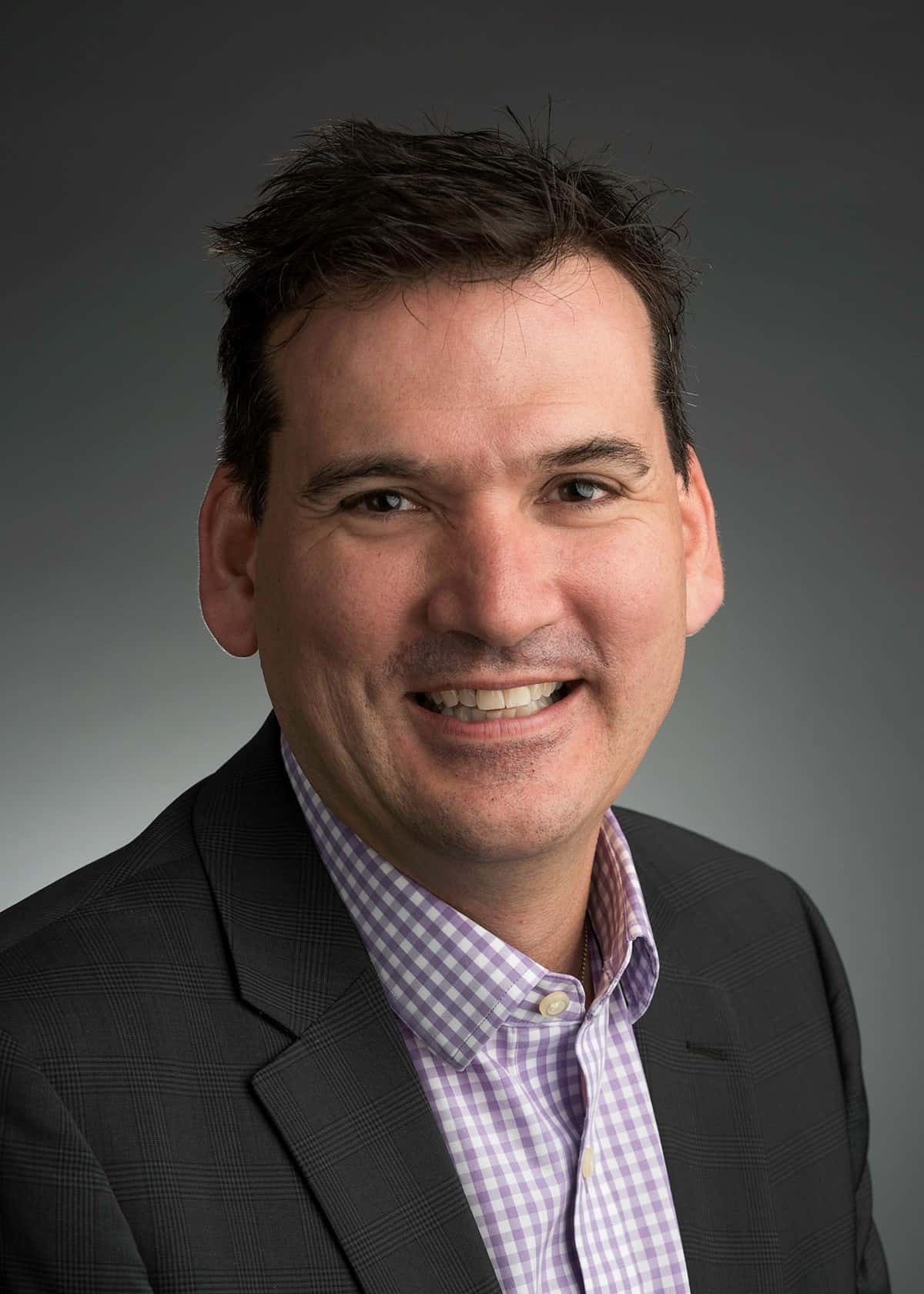 Martin Montreuil, Director, Acquisitions Branch, Public Services and Procurement Canada
Upon completing his Bachelor's Degree in Accounting and a CPA – CMA designation, Martin joined the Public Service in 1993 as a Financial Analyst at the House of Commons. The following years included pit stops at the Export Development Corporation and Innovation, Science and Economic Development Canada.
In 2001, he joined Public Works and Government Services Canada where he was assigned to assist multiple procurement processes for the different Sectors of the Procurement Branch and assisting foreign nations procuring goods and services from Canadian contractors.
In 2007, Martin benefited from a 3-year assignment in internal audit at Canadian Heritage.
From 2011 to 2019, he continued his career at PSPC as Manager and Sr. Manager of the Price Advisory Group, assisting procurement officials efficiently manage financial risks, including assessing contract pricing for complex and high-value procurement programs.
In 2019, Martin became Director of the Specialized Professional Services Procurement Directorate. His team of procurement professionals acquire services such as Security Services, Temporary Help Services, Relocation services and Linguistic Services.
When the COVID-19 Pandemic hit the world in March 2020, Martin was assigned to the Pandemic Response Sector. He led a team of 15 procurement officers that bought over 4 billion units of PPE for the Canadian health care system.
Since April 2021, he is the Director of the Pharmaceuticals Procurement Directorate, responsible for the acquisition of vaccines, drugs, medical supplies and scientific equipment.
His objectives are to foster a high-quality and efficient client service culture, create a healthy and stimulating workplace where employees succeed, and create strong networks of professional practitioners that share similar objectives and benefit from sharing ideas.
Addressing Barriers in Procurement for Under-Represented Groups
Target community: Procurement
Date: January 26th, 2022
Time: 11:30 am to 1:00 pm EST
One of the main desired outcomes of the Procurement Modernization Initiative is to support broader socio-economic objectives, including the diversification of the supplier base. Many of the barriers that prevent access to government procurement for both, smaller and new companies are not so simple to address. During this event, leaders in procurement diversification will provide practical insights on what these barriers are, how they affect the procurement process, some of the early lessons to be learned from various initiatives and what future steps need to be considered for procurement practitioners to assist in identifying and reducing such barriers.
Moderator:
Clinton Lawrence-Whyte, Director General, Procurement Assistance Canada, Interim Director General, Acquisitions Program Transformation Sector
Clinton Lawrence-Whyte joined Procurement Assistance Canada as its Director General on November 30, 2020. Additionally, he was named as the Interim Director General of the Acquisitions Program Transformation Sector and assumed this responsibility on May 28, 2021. Prior to this, Clinton was the Acting Director General of the Procurement Business Management Sector, Procurement Branch, Public Services and Procurement Services Canada, responsible for leading the provision of strategic and operational expertise and support to procurement operations. Clinton previously held the position of Senior Director, Business Integration and Liaison Directorate, Procurement Branch, Public Services and Procurement Canada.
Clinton has also served in executive roles in a number of federal departments and central agencies. At Global Affairs Canada, he led a significant horizontal review to identify savings, eliminate overlap and duplication and foster efficiencies following the merger of the Canadian International Development Agency and the Department of Foreign Affairs and International Trade. Clinton also led the development of the amalgamated department's first investment plan.
While working at the Treasury Board Secretariat, he led a number of public sector modernization initiatives. Clinton also completed a nine-month Executive Assignment with the Canadian Chamber of Commerce under the Government of Canada Fellows Program.
Clinton also worked at Western Economic Diversification Canada as the Director, Strategic Policy and Advocacy, based in their Ottawa Office. Clinton first joined the Government of Canada as a participant in the Accelerated Economists Training Program.
Clinton holds a Bachelor's Degree (Honours) in Political Science from the University of Winnipeg and a Master of Public Administration from both the University of Manitoba and the University of Winnipeg.
Presenters: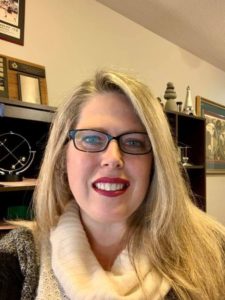 Tamara McNulty, Director – Procurement, Materiel, Grants and Contributions Branch, Parks Canada Agency
Tamara McNulty has led Parks Canada Agency's Procurement, Materiel, Grants and Contributions Branch, as the Director, for over 6 years.  She has extensive experience in procurement; having worked for over 20 years in the federal public service.  Throughout her career, Tamara has taken on procurement roles of increasing levels of responsibility in leading various teams providing contracting services for goods, professional services, information technology and construction.  She began her career at Public Works and Government Services Canada as an intern in their Supply Officer Trainee Program, having pursued an assignment opportunity in Calgary to expand her experience in a regional office with a variety of commodities as well as to gain exposure working on G8 Summit procurement files, as well an assignment in the Procurement Quality Assurance Division, in addition to a client assignment at Canada Customs and Revenue Agency.  She spent 4 years at PSPC, specifically in the procurement of Large Computers and Telecommunications as well as in the procurement of Specialized Professional Services (translation, training, subscriptions) before moving on to Canada Revenue Agency where she spent 11 years in the procurement of hardware and software for mainframe & distributed computing environments as well as in Strategic Sourcing to establish national e-catalogues for various goods and services and in the procurement of Professional Services including Information Technology Professional Services.  In her current role at Parks Canada, Tamara leads a team of 61 employees in delivering internal services at an annual volume of over $500M for procurement (goods, services and construction), materiel management (including fleet) and transfer payment (grants and contributions) to meet the Agency's mandate related to Canada's national parks, national historic sites and national marine conservation areas which includes the federal investment program (highways, bridges, canals, dams, heritage buildings, cultural assets, etc).  Tamara holds a Bachelor of International Business degree from Carleton University, which took her to Mexico for a year of study abroad to learn the local culture and language in combination with her business studies.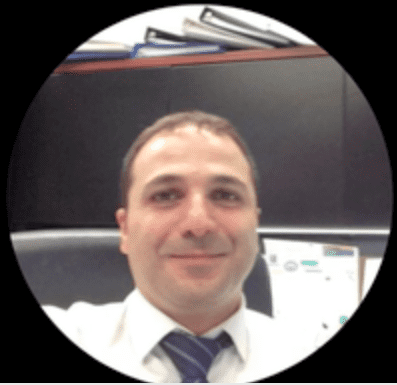 Jean-Claude Azar, Director, Contracting Division, Canada Revenue Agency
Jean-Claude began his career in the federal public service in 2006 and has held positions of increasing responsibilities during the years that followed. Since 2009, he has held various management and executive positions across Procurement and Materiel Management. He led the transformation of the Procurement at the Department of Fisheries and Oceans Canada is currently the Director of the Contracting Division at CRA.
He holds a degree in Commerce and is a graduate of the Canada School of Public Service Leadership Program Direxion.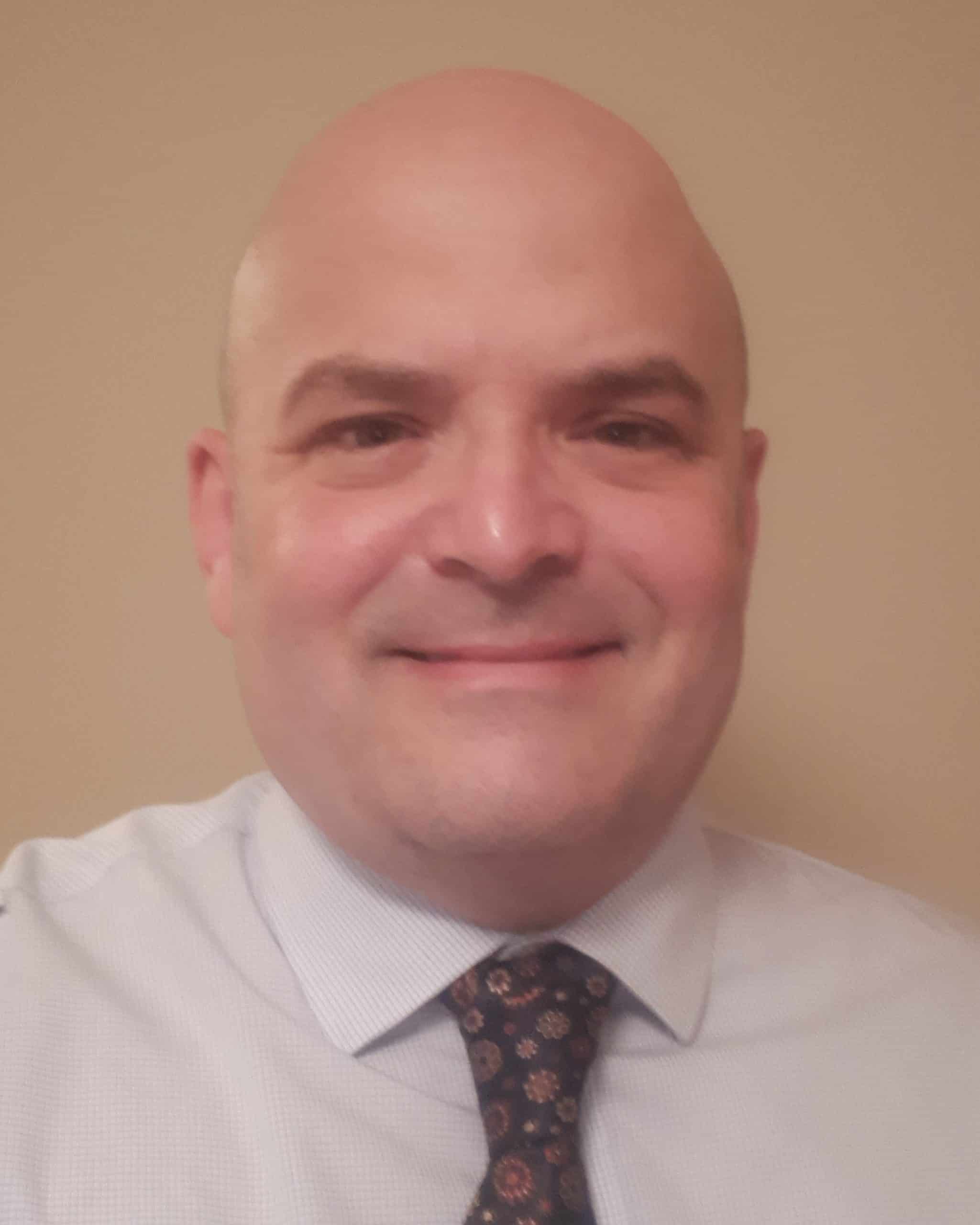 Gerald O'Farrell, Director, Procurement and Contracting for Environment and Climate Change Canada.
Gerald O'Farrell is Director of Procurement at Environment Climate Change Canada, where his procurement team supports a variety of environmental priorities for Canadians, including the protection of species at risk, carbon pricing, plastics reduction, weather reporting, and environmental science, amongst others.
Prior to joining ECCC, Gerald was part of the P2P SAP implementation team at Health Canada, and prior to this held a variety of positions at PSPC and National Defence.
Accessibility Considerations in Materiel Management
Target community: Materiel Management
Date:  February 2nd, 2022
Time: 11:30 am to 1:00 pm EST
Over 6 million Canadians have a disability. The Accessible Canada Act aims to make Canada barrier free by 2040. The Government of Canada materiel management community has a role to play to achieve this target. During this learning event, accessibility and materiel management experts will share with the community how they have contributed to building a barrier free Canada. Members of the audience will be able to share their own examples and to introduce challenges they face for a barrier free Canada and what steps may need to be considered for the future.
Moderator: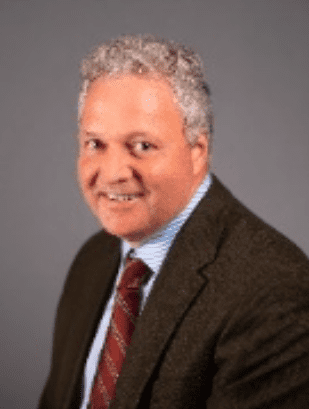 Alfred MacLeod, Assistant Deputy Minister, Public Service Accessibility, Treasury Board of Canada Secretariat
Alfred MacLeod was appointed to the position of Assistant Deputy Minister of Public Service Accessibility at Treasury Board of Canada Secretariat in October 2018. From 2017 to 2018, Alfred was Assistant Deputy Minister at Public Services and Procurement Canada, where he oversaw the Canada Post Corporation Review. Previously, Alfred was Assistant Deputy Minister of PSPC's Policy, Planning and Communications Branch. Other experience includes a two-year Executive Interchange with CBC/Radio-Canada as Executive Director of Corporate Affairs, as well as previous Assistant Deputy Minister positions at the Privy Council Office and Citizenship and Immigration Canada. Before joining the federal public service, Alfred was Senior Vice-President, Public Policy, at EKOS Research Associates Inc.
Alfred holds degrees in History and Education from Acadia University, and a MPhil (Politics) from the University of Exeter, U.K.
Presenters:
Robert Ashton, Senior Director, Procurement, Facilities and Workplace Innovation, Chief Procurement Officer, Elections Canada
Robert is the Senior Director of Procurement, Facilities and Workplace Innovation, Chief Procurement Officer at Elections Canada. He has a strong passion for procurement, material management and real property spanning 25 years. Robert was instrumental in revitalizing Elections Canada's procurement function – transforming to a client-centric approach with emphasis on planning and supplier engagement. A champion for early engagement, doing things differently, creativity, being a conceptual thinker, service design and energized by the increasing importance of procurement, material management and real property in digital government. Robert is also the Future of Work Champion responsible for establishing a flexible hybrid work model and the Senior Designated Official for the Prevention and Resolution of Workplace Harassment and Violence at Elections Canada.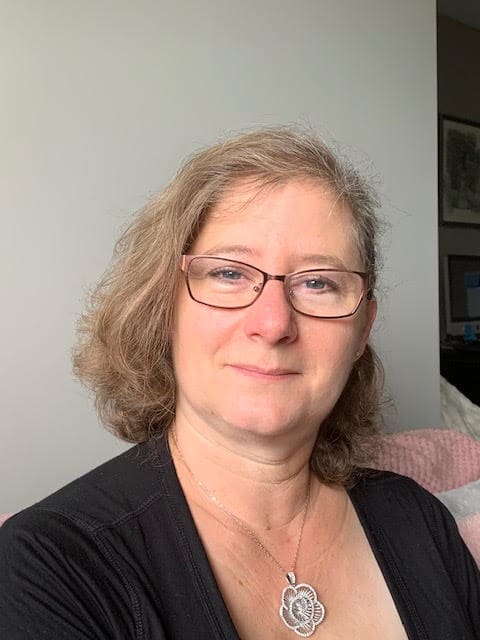 Bronwynn Guymer, Section Head, SMPP 7, Materiel Policy And Procedures, Department of National Defense
Bronwynn Guymer, a 28 year veteran of the Canadian Armed Forces, is currently the Senior Policy Analyst for Materiel Management in DND and the CAF. She has extensive Materiel Management experience from operational front line units up to corporate oversight and coordination. She has completed the Certified Supply Chain Transformation Architect Training, is certified in Supply Chain Operations Reference Model and has led multiple change initiatives within DND.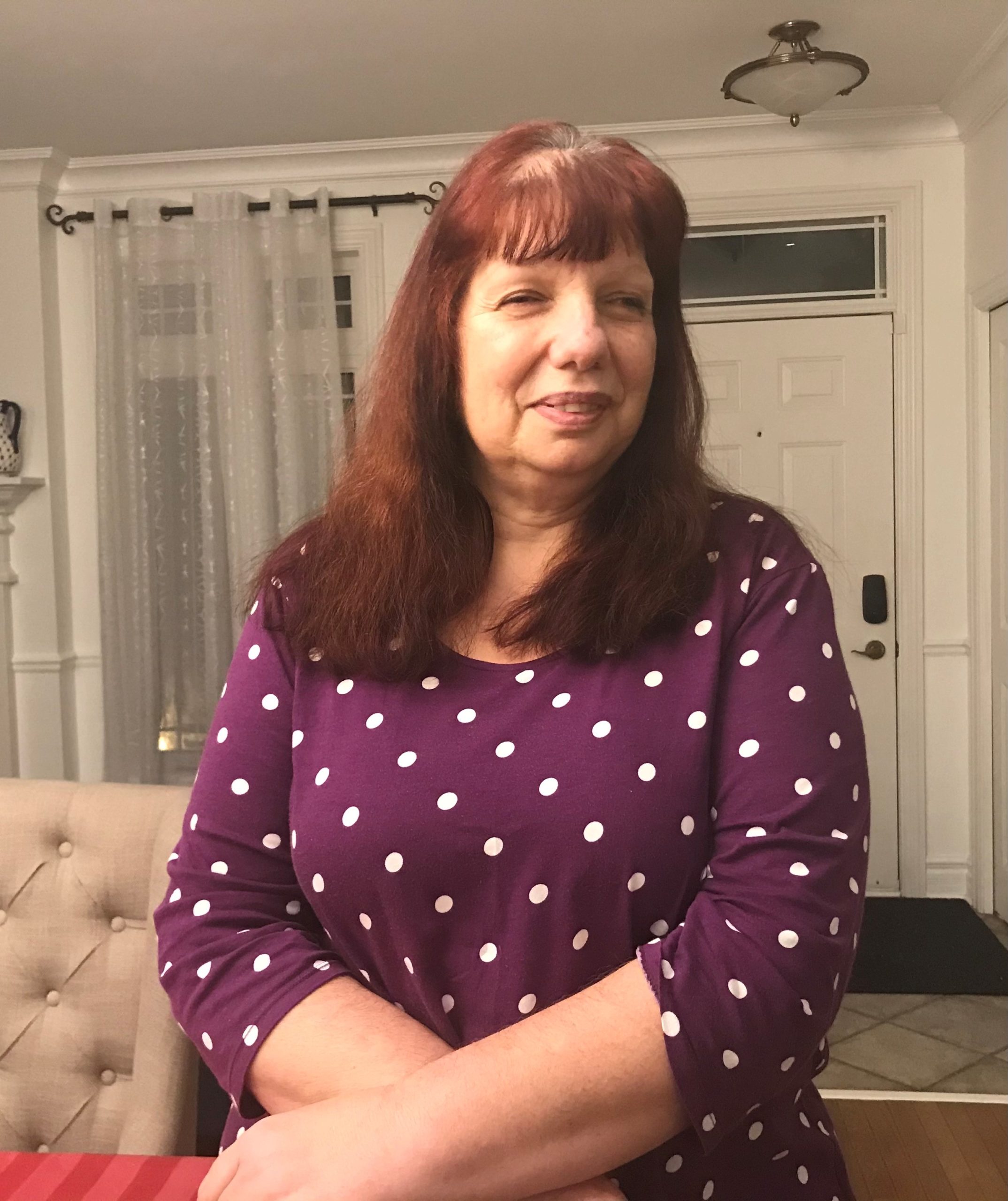 Luna Bengio, Senior Accessibility Expert and Special Advisor, Office of Public Service Accessibility
Luna Bengio is a seasoned Canadian public service executive and accessibility expert. Luna joined the Office of Public Service Accessibility when it was established in August 2018 where she was the Principal Advisor to the Deputy Minister until her retirement in June 2021. Since then, Luna is supporting both the Office of Public Service Accessibility and Shared Services Canada's Accessibility, Accommodation and Adaptive Computer Technology Program. Luna provides strategic advice on a range of accessibility and inclusion issues, such as workplace adjustments, information and communications technologies, and culture change. She also contributes to several key initiatives, including the review of policies from an accessibility perspective and the development of the Government of Canada Workplace Accessibility Passport. Prior to this, as Executive Director of Executive Policies, Luna was responsible for all policies and programs related to the management of executives in the Canadian public service, including compensation, terms and conditions of employment, performance management, and leadership development.
Luna joined the federal public service in 1990. Over the last few years, Luna has held several executive positions in areas such as information management and information technology, financial and human resources management, and strategic planning. Prior to joining the Treasury Board Secretariat, Luna led the Public Health Agency of Canada's Blood Safety Surveillance and Infection Control programs. She also held the position of Executive Director of the Centre for Communicable Diseases and Infection Control.